Baptist Medical Group -Post-Acute Medicine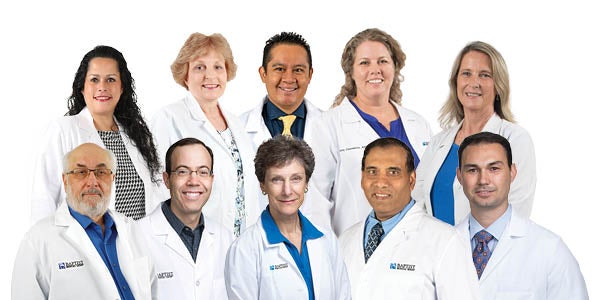 Baptist Medical Group– Post-Acute Medicine is committed to providing superior care to meet the unique needs of adult patients after their acute-care hospital stay has concluded. Andrea Hackel, M.D.; Peter Manis, M.D., FACEP; Michael Leveille M.D.; Jamie Peoples, M.D.; Andy Somesan M.D.; and Michael Simpson M.D. along with their dedicated team of nurse practitioners, serve patients and residents in skilled nursing facilities, long-term care nursing facilities, and other post-acute care settings in the area.
Services
Our providers visit facilities to monitor residents and address critical needs. Our services include:
Management of acute illness with close follow-up care
Evaluation and management of chronic illnesses
Monthly medication evaluation to prevent complications
Assessment and monitoring after falls
Monitoring of changes in mental status
Weekly care of short-term rehab patients to ensure progress in plan of care
Monthly compliance visits to long-term care patients
Counseling for patients and family on the current medical plan of care, current status, long-term care options, and advanced directives
Our providers also will assess and provide:
Laboratory and imaging reports
Pharmacy recommendations
Pain control
Antibiotic medications with secondary infection prevention
Psychotropic medication monitoring compliance
Wound care and ostomy management
Facilities care is provided:
For more information or to make a referral, please contact kindle.page@bhcpns.org.