RESOURCES FOR NEWS MEDIA
WHO WE ARE
Baptist Health Care is a not-for-profit health care organization based in Pensacola, Florida, that was founded in 1951 and is committed to helping people throughout life's journey. Our organization includes three hospitals, four medical parks, Andrews Institute for Orthopaedics & Sports Medicine, Baptist Heart & Vascular Institute, Baptist Cancer Institute, Baptist Health Care Foundation and a large network of primary care and specialty physicians. We are one of the largest non-governmental employers in Northwest Florida.
REPORTING FROM BAPTIST HEALTH CARE
We value our relationship with the media and appreciate your efforts to convey accurate, up-to-date health care information to the public. The Baptist Health Care media team is available around the clock to assist you with your reporting. We ask that you follow the following guidelines to help us expedite your request and, most importantly, to protect the privacy and well-being of our patients and their families.
All interview requests must be made through the Baptist Health Care marketing department's media team. Our media phone lines are staffed 24 hours a day, seven days a week, including holidays, by the media team to respond to inquiries. We will return your call to the media lines previously you say media lines, plural as soon as possible. Please note that this is the quickest way to get in touch with us.
When submitting an interview request or other inquiry, be sure to include your deadline.
We will make every effort to arrange an interview, but because patient care and hospital operations are always our priority, leaders and subject matter experts may not be available within your timeframe.
MEDIA ESCORTS
All members of the media must be escorted by a member of the Baptist media team while on campus at any of our facility locations.
The Baptist media escort will provide guidance and handle required legal paperwork. The reporter will be asked to sign a filming agreement prior to shooting photos or video.
Media visits must be requested in advance.
IMPORTANT REMINDERS
Live shots and b-roll must be shot from off-campus public sidewalks. We will greatly appreciate a quick call to our media team to let us know you'll be shooting.
Help us protect the privacy of patients and family members by not shooting video of people walking in and out of the entrances to our facilities.
RELEASE OF PATIENT INFORMATION
Federal privacy regulations strictly govern whether and how health systems can share a patient's personal health information. Baptist follows HIPAA (the Health Insurance Portability and Accountability Act of 1996) guidelines.
PATIENT CONDITION INFORMATION
All requests for patient condition information should be made through the media team. The patient's first and last name must be provided before a condition is reported. Per HIPAA guidelines, patient information is limited to a one-word condition:
Undetermined – patient is awaiting physician assessment.
Good – vital signs are stable and within normal limits. Patient is conscious and comfortable. Indicators are favorable.
Fair – vital signs are stable and within normal limits. Patient is conscious but may be uncomfortable. Indicators are favorable.
Serious – vital signs may be unstable and not within normal limits. Patient is acutely ill. Indicators are questionable.
Critical – vital signs are unstable and not within normal limits. Patient may be unconscious. Indicators are unfavorable.
REGULAR UPDATES
How can you stay up to date on news from Baptist Health Care?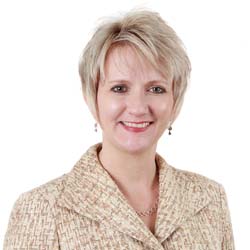 Candy McGuyre, APR
Director
BHCMediaRelations@bhcpns.org
850.791.5254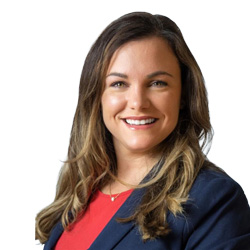 Carmela Cook, MBA
Public Relations Manager
BHCMediaRelations@bhcpns.org
850.791.5254

Baptist Health Care
Baptist Hospital
Baptist Medical Group
Baptist Medical Parks
Jay Hospital
Andrews Institute for Orthopaedics & Sports Medicine
Gulf Breeze Hospital