About Bear Family Foundation Health Center
Also known as the Bear Health Center, this inviting building offers a multitude of outpatient services. For your convenience, valet parking is offered, and visitors can enjoy Panera Bread for fresh coffee, delicious baked goods, soups, sandwiches and more.
The Bear Health Center is on the new Baptist Hospital campus located at the corner of Brent Lane and I-110. 125 Baptist Way, Pensacola, Florida. The Bear Family Foundation Health Center is named in honor of the Bear Family Foundation in recognition of their historic gift to Baptist Health Care.
---
Bear Family Foundation Health Center
178,000 square-feet
6 floors
162 exam rooms
Multispecialty services including oncology, infusion, women's health, outpatient imaging, bariatrics, cardiology, and lab
Our conference center seats about 260, and it can be segmented into four smaller rooms. The center accommodates public events, health education seminars and community outreach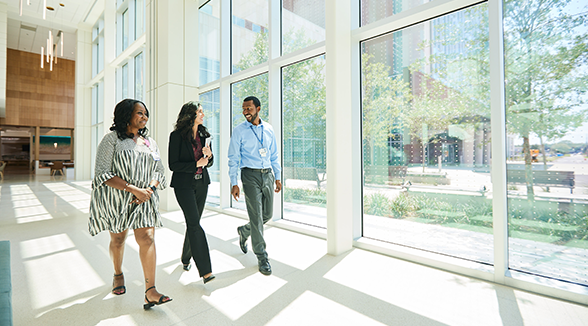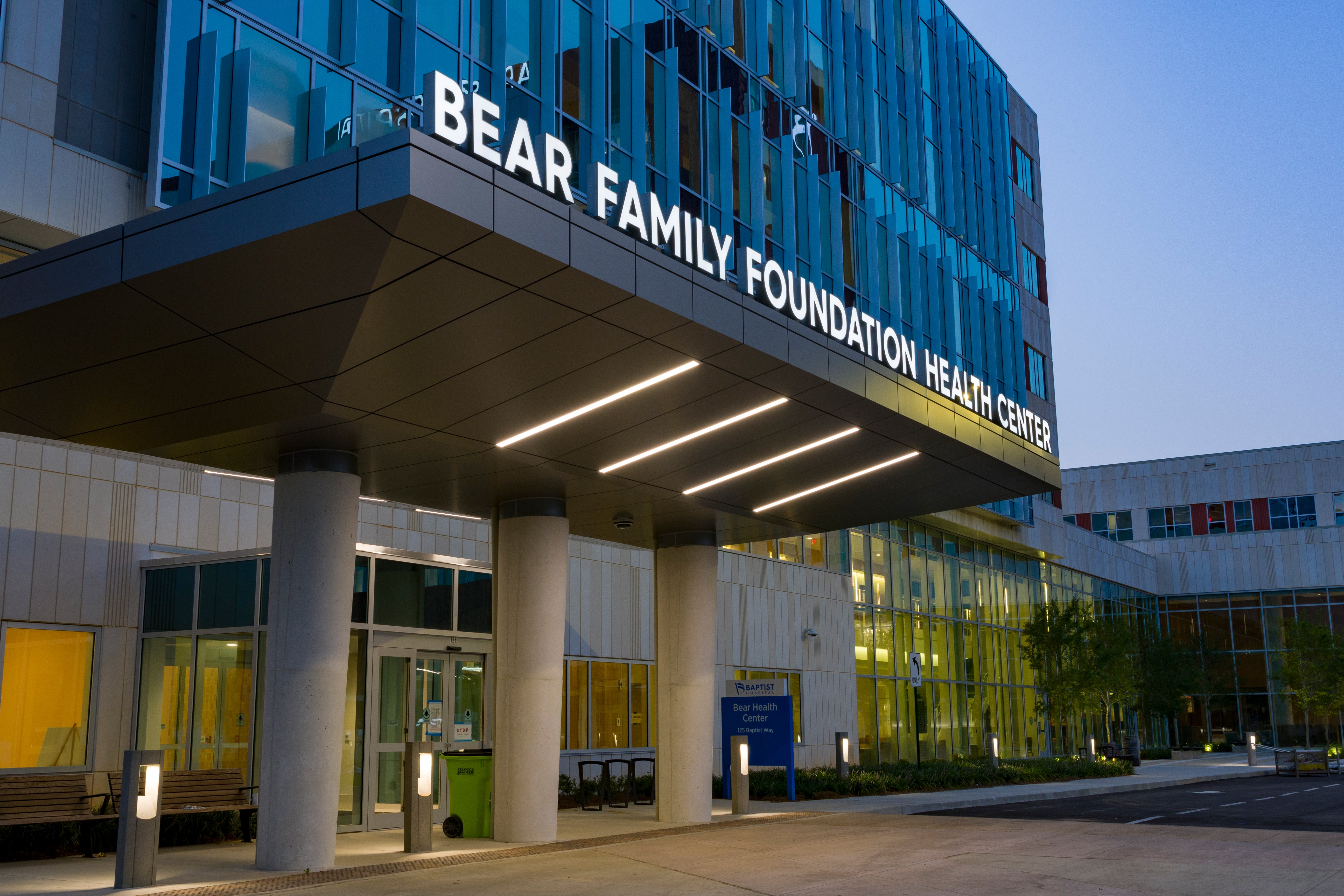 Fitwel
The Bear Health Center earned the Fitwel Rating by Active Design. This is a certification that shows Baptist is promoting occupant health and well-being to support physical, mental and social health.
Bear Family Foundation Health Center Floors
1st floor - Baptist Cancer Institute, Imaging, Lab, Registration, Pharmacy and more
2nd floor - Cardiac Rehab and Conference Center
3rd floor - Baptist Heart and Vascular Institute
4th floor - Baptist Medical Group and Andrews Institute for Orthopedics and Sports Medicine
5th floor - Baptist Medical Group
6th floor - Offices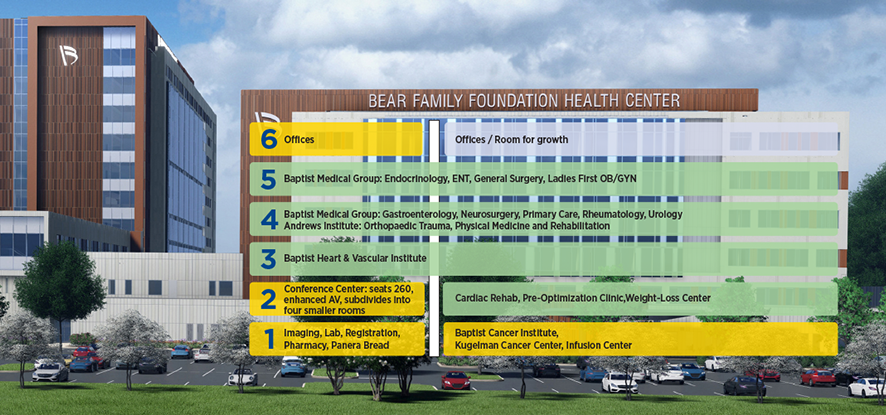 ---
125 Baptist Way•Pensacola, FL 32503•448.227.8478 (448.BAPTIST)