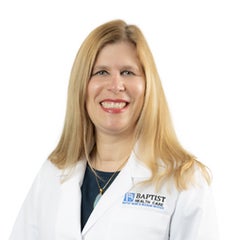 ---
RATINGS & REVIEWS
The provider star rating is calculated using patient reponses to the five care provider questions in our patient satisfaction survey. Below you can see the provider's star rating and the number of his or her patients who have provided feedback.
4.9
Provider discussed treatment options
---
5
Provider showed concern
---
5
Provider explained things clearly
---
4.9
Provider included you in decisions
---
5
Likelihood of recommending this provider
---
---
Comments
7/29/2022
Dr. Celigoi is an anomaly In the medical field. She Is professional, experienced, and competent. While she is analytical about a patient condition she always seems to be genuinely concerned about the patient as a person.
---
7/27/2022
Dr Celigoj is an excellent doctor. She listens to your concerns and never rushes. She has excellent bedside manners
---
7/26/2022
Dr Celigoj the best
---
7/16/2022
GREATEST
---
7/04/2022
Dr. Celogoj is excellent! [...]
---
7/03/2022
I don't have a high opinion of doctors per se. Dr Celigoj is a rare combination of professional competence and caring.
---
7/02/2022
I am happy to have the care I expect from Dr. Celigoj and her staff.
---
6/30/2022
Love Dr Celigoj and have missed seeing her.
---
6/18/2022
Dr. Celigoj is an excellent Dr. Always very caring and concerned.Discusses and explains where you understand.
---
6/06/2022
Dr. Celagoj is the BEST. She's been my Cardiologist for about 10 years. I followed her to Baptist.
---
6/04/2022
Dr Celigoj is one of the few doctors who will listen and truly cares about her patients. She has helped me lower my blood pressure and treats my Afib. All is under control, thanks to Dr Celigoj! She is an excellent physician. Baptist is lucky to have her.
---
5/26/2022
Dr Celijoji is very caring and took time to explain everything. Very much recommend her. We also like having the satellite clinic in Baker and not having to drive to Pensacola for office visits!
---
5/25/2022
Good
---
5/25/2022
I like Dr. Celigoj. She is caring and through. Remember the tests I mentioned in my previous comment.
---
5/25/2022
Great care by a knowledgeable and patient centered Doctor C is great
---
5/25/2022
I always recommend Dr. Celigoj. I will always follow her practice. I have been with her since I moved here [...]
---
5/24/2022
Dr Celigoj expressed concern for my condition. Was attentive and readily answered my questions
---
5/13/2022
Very good experience
---
5/13/2022
Dr Celigoi is an excellent physician
---
5/12/2022
Great doctor, would recommend her to anyone
---
Biography
Annie Celigoj is a highly skilled interventional cardiologist who specializes in treating cardiovascular diseases and works with patients to offer comprehensive cardiovascular treatment plans that best meet their conditions and needs. She welcomes new patients.
Medical Education
Northeastern Ohio Universities College of Medicine
Rootstown, OH
Internship
Summa Health Systems
Northeastern Ohio Universities College of Medicine
Akron, OH
Residency
Summa Health Systems
Northeastern Ohio Universities College of Medicine
Akron, OH
Fellowships
Cardiology, Good Samaritan Medical Center
Phoenix, AZ
Interventional Cardiology, Good Samaritan Medical Center
Phoenix, AZ
Certifications
Internal Medicine
General Cardiology
Nuclear Cardiology
Interventional Cardiology
Professional Memberships
American Federation of Medical Research
Fellow, American College of Cardiology
American College of Cardiology
Society Cardiovascular Angiography & Interventions