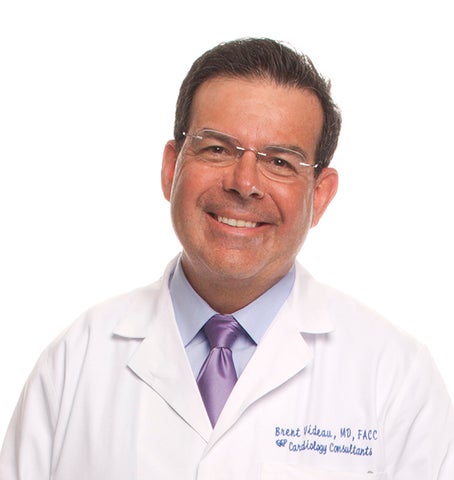 ---
RATINGS & REVIEWS
The provider star rating is calculated using patient reponses to the five care provider questions in our patient satisfaction survey. Below you can see the provider's star rating and the number of his or her patients who have provided feedback.
4.9
Provider discussed treatment options
---
4.9
Provider showed concern
---
4.9
Provider explained things clearly
---
4.9
Provider included you in decisions
---
4.9
Likelihood of recommending this provider
---
---
Comments
7/19/2022
Good experience
---
7/07/2022
Dr, Videau is an exceptional provider. He cares very deeply and is thorough with explaining and including me and my husband with results from tests and procedures. He always shows care and concern every time I visit. Highly recommend!
---
7/01/2022
This medical appointment was possibly the best I have ever had.
---
6/27/2022
Dr. B. Videau is exceptional. He takes time needed and goes the extra mile. We are grateful for him and his care.
---
6/23/2022
Excellent doctor, total confidence in him.
---
6/20/2022
Very good.
---
6/18/2022
Dr Videau is absolutely AWESOME.
---
6/15/2022
Excellent.
---
5/17/2022
Brent Videau is wonderful!
---
5/13/2022
Dr Videau was one of best doctors I've ever been to. Very good at explaining things to me, took plenty of time with me, answered all my questions & gave me confidence he could help me. Excellent!
---
5/12/2022
Great doctor the best
---
5/12/2022
Good
---
5/07/2022
Brent is better sliced bread. We love him
---
5/03/2022
Known Dr Verdeau for many years. Have great respect as my medical provider
---
5/03/2022
Dr. Videau was excellent!! He showed genuine concern for my well-being and was very informative and gave really good explanations. He gave me options and included me in treatment decisions. He is also very personable.
---
4/30/2022
Excellent
---
4/29/2022
Cares about patients
---
4/13/2022
All good
---
4/08/2022
This doctor is my wife's hero!
---
4/06/2022
I am very pleased with the way my treatment plan was mapped out, which gave me a course of action that was of concern for me.
---
Biography
Medical Education
Louisiana State University School of Medicine
New Orleans, LA
Residency
Internal Medicine
Emory University
Atlanta, GA
Fellowship
Cardiology
Emory University
Atlanta, GA
Board Certification
Cardiovascular Disease
Clinical Specialties
Invasive and Noninvasive Cardiology
Congenital Heart Disease
Preventative Cardiology
Valvular Heart Disease
CT Angiography
Congestive Heart Failure
Society Memberships
Fellow, American College of Cardiology