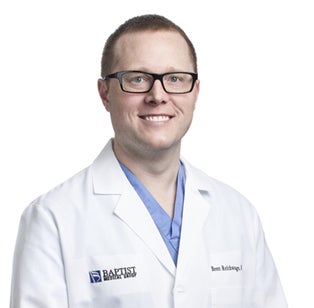 ---
Biography
Dr. Brett Reichwage is a highly trained neurosurgeon who has completed a fellowship in complex spinal neurosurgery. He works in partnership with The Andrews Institute and the Baptist Medical Group network of quality, caring physicians serving the greater Pensacola area. Neurosurgeons like Dr. Reichwage have completed years of extensive training dedicated to the care and treatment of delicate neural elements associated with the brain and spinal cord. Dr. Reichwage has refined skill in minimally invasive and complex disorders of the spine, brain and microneurosurgical needs, and is known for being attentive and caring. He welcomes new patients.
Medical Education
Indiana University School of Medicine
Indianapolis, IN
Residency
University of Florida Department of Neurological Surgery
Gainesville, FL
Fellowship
Complex Spine
University of Florida Department of Neurological Surgery
Gainesville, FL
Certification
The American Board of Neurological Surgery
Clinical Interests
Minimally Invasive and Complex Spine Surgery (including all types of spinal instrumentation)
Spinal Column Tumors
Brain Tumors
Publications
Colleen M. Moran, M.D., Michael Mahla, M.D., Brett Reichwage, M.D. Transient bilateral brainstem dysfunction caused by topical administration of papaverine. Report of two cases. Journal of Neurosurgery.
Reavey-Cantwell J, Fox C, Reichwage B. Factors associated with aspirin resistance in patients premedicated with aspirin and clopifogrel for endovascular therapy. Neurosurgery 2009 May; 64(5):890-5; discussion 895-6.
Jandial R, Reichwage B, Levy M, Duenas V, Sturdivan L. Ballistics for the Neurosurgeon. Neurosurgery 2008 Feb;62(2):472-80; discussion 480.
Andrade R, Kesler K, Wilson J, Books J, Reichwage B, Rieger K, Einhorn L, Brown J. Short- and long-term outcomes after large pulmonary resection for germ cell tumors after bleomycin-combination chemotherapy. Annals of Thoracic Surgery. 78(4):1224-8,2004 Oct.
Reichwage B, Brooks J, Kesler K, Rhoades R, Cummings O. Pulmonary fibrosis is not an independent predictor of morbidity after thoracotomy for germ cell tumor. Modern Pathology. Jan 2004 Supplement 1; 1447: 343A.