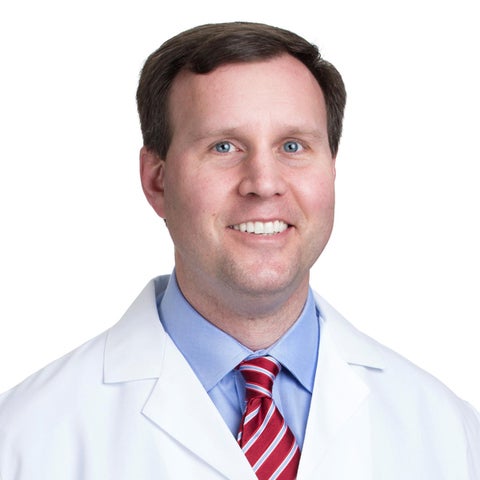 ---
Biography
Dr. Maher is an experienced, fellowship trained and board certified neurosurgeon who now offers patients on the Gulf Coast an array of advanced treatment options for complex brain, spine and peripheral nerve conditions or injuries. He is currently accepting new patient appointments and welcomes referrals.
Medical Education
University of Alabama, School of Medicine
Birmingham, AL
Residency
Chief Resident
University of Cincinnati Department of Neurosurgery
Cincinnati, OH
Fellowship
Complex Spinal Surgery Fellow
University of Cincinnati – Mayfield Clinic and Spine Institute
Cincinnati, OH
Board Certifications
American Association of Neurological Surgeons
Professional Memberships
American Medical Association
Frank H. Mayfield Society
Congress of Neurological Surgery, Resident Member
American Association of Neurological Surgery, Resident Member
AANS/CNS Joint Section of Disorders of the Spine and Peripheral Nerves
Clinical Interests
Simple to complex spinal surgery
Disc arthroplasty (disc replacement)
Intracranial procedures (brain tumors, trauma, radiosurgery)
Meet your Doctor
What led you to become a doctor or choose your focus of medicine?
I suffered an injury to my right wrist in high school requiring corrective orthopedic surgery. My orthopedic surgeon requested that I work in his office for the summer instead of working at a local construction site. I enjoyed the interaction with patients during that summer and began to consider medicine as a career. It was during medical school that I gravitated away from Sports Medicine and Orthopedic Surgery to Neurological Surgery.
What about your line of work do you find most rewarding and why?
Treating pathologies of the central and peripheral nervous system. I enjoy the fact that I am able to take a good history and perform a thorough physical exam and with high degree of certainty isolate the location of pathology. Neurological surgery allows me to use all the skills that drove me to be a physician.
How would a patient describe you?
Compassionate and thorough.
What is the most important factor in a doctor/patient relationship?
The level of common respect. Every doctor/patient relationship is different but all are predicated on good clear communication.
What can a patient expect when they have you as a doctor?
My patients can expect to develop a clear understanding of their current problem. I think our primary obligation is to explain what is going on and from there help patients understand the natural history of their problem and all of the potential treatment strategies.
What do you find most encouraging about the work that you do?
The thing I enjoy most about my work is helping people in a meaningful way on a daily basis. This can be as simple as personal empowerment from a better understanding of their pathology to complete neurologic recovery from a potentially life-threatening or life-altering problem.
What are your top priorities with every patient you see?
My top priority with patient interaction starts with patient education – a better understanding of one's problem always leads to less fear and better judgment.
Media
https://youtu.be/yDUjT9h8YJQ