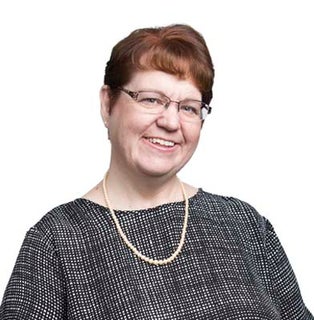 ---
Biography
Connie Killam, APRN, CNS, MSN, WHNP-BC, NNP-BC, is an experienced nurse practitioner who provides quality gynecology and obstetrics care to patients at Baptist Medical Group – Ladies First OB-GYN. She welcomes new patients.
Medical Education
Master of Science in Nursing
University of South Alabama
Mobile, AL
Certifications
NCC certification in Women's Health
WHNP-BC
Neonatal NNP-BC
Medical Memberships
AWHOON
NANNP
Sigma Theta Tau
Clinical Specialties
Women's health and neonatal care.
Meet your Doctor
What led you to choose your focus of medicine?
As a young child I always wanted to take care of mama's and babies.
What about your line of work do you find most rewarding and why?
Knowing that my patients know they are not alone good or bad.
What is something about you that only your patients would know?
My patients are my family and are treated as such.
How would a patient describe you?
Funny, knowledgeable, compassionate, understanding.
What's your proudest moment as a health care provider?
Knowing that I shared my story of suffering from Post-Partum depression and can help someone cope.
In your opinion, what's the most important factor in a provider-patient relationship?
Trust and sincere concern for the patients well being.
What can a patient expect when they have you as a provider?
They will receive excellent care, compassion & understanding.
What do you find most encouraging about the work you do?
Every day I am reminded why I became a nurse.
What are your top priorities with every patient you see?
Quality care, safe care, emotional support & compassion.
Describe one of the top ways you ensure each patient receives the quality, personal health care he/she deserves.
Staying up on latest evidence practice research.
Is there anything more or extra you would like prospective patients to know about you?
If I did not get paid a dime I would still be taking care of women because women deserve the best care available.
Do you have any specific medical interests?
1. Menopause 2. Polycystic Ovarian Syndrome 3. Adolescent Care 4. Postpartum Depression