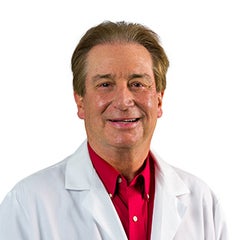 ---
RATINGS & REVIEWS
The provider star rating is calculated using patient reponses to the five care provider questions in our patient satisfaction survey. Below you can see the provider's star rating and the number of his or her patients who have provided feedback.
4.9
Provider discussed treatment options
---
4.9
Provider showed concern
---
4.9
Provider explained things clearly
---
4.9
Provider included you in decisions
---
4.9
Likelihood of recommending this provider
---
---
Comments
7/29/2022
Excellent care provided !
---
7/29/2022
Dr Miles was very thorough and informative. He took plenty of time explaining things to me.
---
7/27/2022
They truly saved my life. [...]
---
7/15/2022
Dr. Miles explained everything thoroughly and listened to my concerns
---
6/28/2022
Very good
---
6/22/2022
Good
---
5/30/2022
Dr Miles is a good professional who treated me well I have only good things to say about him
---
5/25/2022
Dr Miles has treated my Cardiac condition for over 15 years - there is no cardiologist better.
---
5/23/2022
Very good
---
5/20/2022
Dr Miles is a highly skilled cardiology expert. He is articulate, thorough, kind and makes you feel as if you're his only patient.
---
5/10/2022
Excellent
---
5/10/2022
Really like the dr.
---
5/10/2022
I appreciated the amount of time Dr. Miles spent with my wife and myself. He explained everything with thoroughness making sure we understood the areas being discussed.
---
4/28/2022
Have been seeing this cardiologist for many years.
---
4/27/2022
Dr. Miles was very thorough, kind, and explained the plan for my care very well.
---
4/27/2022
Dr Miles was excellent!
---
4/26/2022
Very good.
---
4/22/2022
Dr Miles and his staff were wonderful. Highly recommend
---
4/20/2022
Dr. Miles was extremely thorough in addressing my medical needs. He discussed my symptoms, discussed the necessary tests needed to determine my condition and placed orders (stat) to quickly access my condition. Then he had the staff arrange for a second appointment to review the tests and follow up with treatment. As mentioned before, he was very thorough and professional.
---
4/14/2022
Dr. Miles is a physician of tested & proven integrity.
---
Biography
Dr. David Miles is a fellowship-trained cardiologist who specializes in treating cardiovascular diseases and works with patients to offer comprehensive cardiovascular treatment plans that best meet their conditions and needs. He welcomes new patients.
Medical Education
Tulane University School of Medicine
New Orleans, LA.
Internship
Tulane University
New Orleans, LA
Residency
Tulane University
New Orleans, LA
Fellowships
Cardiology, Shands Hospital
University of Florida
Gainesville, FL.
Memberships
American College of Cardiology
American Society of Echocardiography
LIPID Society
Clinical Specialties
Noninvasive Cardiology
Cardiac care
Echo
Nuclear
Lipidology)
Meet the Doctor

What about your line of work do you find most rewarding and why?
My interactions with people and helping them deal with complex cardiac disease.
How would a patient describe you?
Outgoing and friendly and always listening with patience.
What's your proudest moment as a doctor?
My forty years of care to the Pensacola community and surrounding areas.
In your opinion, what's the most important factor in a doctor-patient relationship?
Fostering a feeling of trust and that you always have their best interests at heart.
What can a patient expect when they have you as a doctor?
That I will always do my best and will always go the extra mile in their care.
What do you find most encouraging about the work you do?
The many advancements I have seen in cardiac care during my career.
What are your top priorities with every patient you see?
To render the best and most updated care and to always communicate with the patient and their families.
Describe one of the top ways you ensure each patient receives the quality, personal health care he/she deserves.
I always listen patiently and treat all individuals with respect.