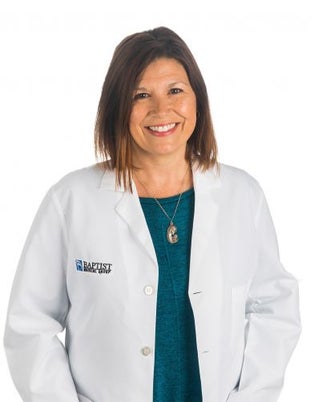 ---
RATINGS & REVIEWS
The provider star rating is calculated using patient reponses to the five care provider questions in our patient satisfaction survey. Below you can see the provider's star rating and the number of his or her patients who have provided feedback.
4.9
Provider discussed treatment options
---
5
Provider showed concern
---
4.9
Provider explained things clearly
---
4.9
Provider included you in decisions
---
4.9
Likelihood of recommending this provider
---
---
Comments
10/24/2022
Julie and her nurse is great!
---
10/22/2022
Julie Baltz has been my care provider for years. She is excellent
---
9/30/2022
Julie Balz is an incredibly skilled professional and highly committed I could not imagine having to go somewhere else
---
9/08/2022
All good!
---
8/25/2022
Julie Baltz is one of the best providers I have ever seen. She is so thorough and takes great care in understanding exactly what the issue is. Very pleased.
---
8/19/2022
I felt very heard and understood. Julie was kind, caring and considerate of my desire to take charge of my wellness.
---
7/16/2022
Julie is always prepared and has an excellent way of explaining complicated issues. I'm thrilled with the care I receive from her.
---
6/29/2022
I love Julie Baltz [...]
---
6/23/2022
[...] She is great!!
---
6/09/2022
Julie Baltz is the best! I rate her 5 Stars across the board! Her nurse, [...], is wonderful, too.
---
6/02/2022
Julie Baltz is the best healthcare provider I have ever worked with. She truly cares for her patients and it shows. I appreciate all she does to provide care at every visit. She is an absolute gem!
---
5/29/2022
She was very diligent to cover any and all concerns I had and was very thoughtful and personable.
---
5/28/2022
Julie Baltz provided information in areas I had no idea of its relevance. She recommended various treatments [...] provided Information on what action needed to be taken, and answered all of my questions.
---
5/23/2022
Julie is phenomenal!
---
5/20/2022
Dr. Baltz listens, gives options, and resolves my reasons for the visit every single time I go to see her.
---
5/18/2022
Julie Baltz is amazing. She went through my test results with me line by line with patience and consistently asked my opinion or thoughts throughout too
---
5/15/2022
Julie did an excellent job In following up on my experience [...]
---
5/06/2022
Julie is very caring and helpful in my understanding what I'm going through. I will recommend her to my friends.
---
5/04/2022
All good!
---
4/28/2022
Great experience
---
Biography
Julie Baltz, MHS, PA-C, is an experienced family medicine physician assistant who specializes in procreative care at Baptist Medical Group Primary Care – Live Oak. She and her dedicated team offer the perspective of restorative reproductive health including education on charting the menstrual cycle to optimize health. She is currently accepting both new charting and new medical patients.
Medical Degree
Masters in Health Science, Physician Assistant Studies
University of South Alabama
Mobile, AL
Clinical Interests
Female
Whole family
Athlete care and enhancement
Certification
Fellow, The Reproductive Health Research Institute
Natural Family Planning
Trained medical consultant of FEMM, NaPro/CrMS, Billings, and Marquette fertility appreciation.