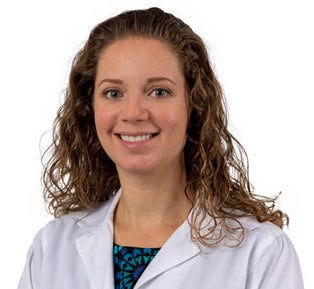 ---
Biography
Kara Willis, PA-C, is a certified physician assistant who offers quality care to patients on the Gulf Coast. She welcomes new patients at several offices located in Pensacola.
Medical Degree
Towson University
Towson, Maryland
Certifications
National Commission on Certification of Physician Assistants
Basic and Advanced Life Support
Clinical Specialties
Gastroenterology

Additional Information
To learn more about Kara Willis, PA-C, and her services, please visit BaptistMedicalGroup.org.
Meet your Provider
What led you to choose your focus of medicine?
I was always interested in science and drawn to working with people, so medicine allowed me to apply that knowledge to improve patient's lives.
What about your line of work do you find most rewarding and why?
I find it rewarding when you can not only help someone find a diagnosis but understand the treatment and management to improve their lives.
What is something about you that only your patients would know?
That I am going to take the time that is needed to help them with their problem.
How would a patient describe you?
Caring and committed
What's your proudest moment as a PA?
Being able to help patients and their families lead healthier and happier lives
In your opinion, what's the most important factor in a doctor-patient relationship?
Trust
What can a patient expect when they have you as a PA?
They can expect a positive person and experienced provider who will try to help with their complaints and concerns.
What do you find most encouraging about the work you do?
I find Continual advancement of medical knowledge and therapies to improve patient outcomes the most encouraging.
What are your top priorities with every patient you see?
Establishing open communication and trust
Describe one of the top ways you ensure each patient receives the quality, personal healthcare
he/she deserves.
By reviewing past medical history and previous records, in addition to a patient's present illness or preventative screening is one way to provide quality personal healthcare.
Is there anything more or extra you would like prospective patients to know about you?
I am looking forward to meeting them and hope we can work together to find a solution for their healthcare concerns.
Do you have any specific medical interests?
IBS,GERD, CRC screening