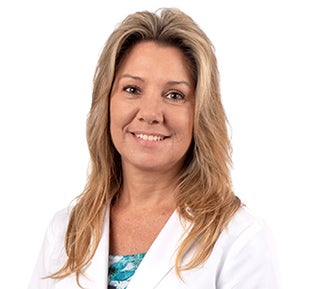 ---
Location(s)
---
---
---
---
Biography
Kathleen Spalla, MSHS, PA-C, is a dedicated, and caring physician assistant who offers quality urgent care services to patients at Baptist Urgent Care and occupational health services at Baptist Occupational Health located at Baptist Medical Park – Airport and Baptist Medical Park – Nine Mile campuses.
Medical Education
Cleveland State University / Cuyahoga Community College
Cleveland, OH
Youngstown State University
Youngstown, OH
Keiser University
Melbourne, FL
Certifications
American Academy of Physician Assistants
Meet your Provider
What led you to become a physician assistant or choose your focus of medicine?
I have provided patient care as a Radiology Technologist for many years and I wanted to promote health and wellness on a more comprehensive level.
What about your line of work do you find most rewarding and why?
Making a difference in a person's life whether it is treating a minor illness or helping them to understand what they or their loved one is experiencing.
What is something about you that only your patients would know?
I can often relate to them through my own experiences and give validation to their concerns.
How would a patient describe you?
Caring, reassuring, and attentive.
What's your proudest moment as a physician assistant?
Earning the confidence and respect of my patients, peers, and supervising physician.
In your opinion, what's the most important factor in a provider-patient relationship?
Communication and trust. Patient's need to know they are cared for as person and not a number.
What can a patient expect when they have you as a physician assistant?
To have quality care with compassion and respect.
What are your top priorities with every patient you see?
Making sure all their concerns have been addressed and they have been included in the decision-making process.
Describe one of the top ways you ensure each patient receives the quality, personal health care he/she deserves.
By listening actively and empathetically. Keeping the lines of communication open. Patients will feel a greater sense of participation in their care if the options available to them are explained so treatment options can be made on a mutual and informed basis.
Do you have any specific medical interests?
Physical Medicine & Rehabilitation and Interventional Procedures.