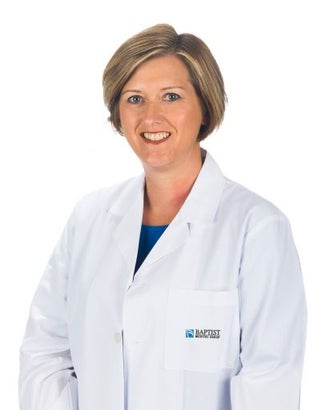 ---
RATINGS & REVIEWS
The provider star rating is calculated using patient reponses to the five care provider questions in our patient satisfaction survey. Below you can see the provider's star rating and the number of his or her patients who have provided feedback.
4.9
Provider discussed treatment options
---
4.9
Provider showed concern
---
4.9
Provider explained things clearly
---
4.9
Provider included you in decisions
---
4.9
Likelihood of recommending this provider
---
---
Comments
5/26/2022
Outstanding provider, answered my questions and helped with an important issue I have been dealing with
---
5/25/2022
Lori is just simply the very best provider. Her dedication to all details, large and small, and her relentless follow through make her the absolute best. I trust her completely with my healthcare.
---
5/14/2022
Lori Cornwell and her assistant [...] are very caring and efficient
---
5/11/2022
Lori is the best. I always recommend her.
---
5/05/2022
Lori Cornwell has always been very interested in the reason I am in there for and also prepared with any of my medical recuse will need.
---
4/25/2022
Lori can provide information to me in language I can understand. She shows true concern for patients.
---
4/21/2022
I like my caregiver,
---
4/15/2022
She shows genuine concern. Provides great care and follow-up.
---
4/15/2022
So glad she knew my problem pain was everywhere.
---
4/12/2022
I already recommend Lorena Cornwell and office staff
---
4/05/2022
This was the first time I saw NP Cromwell. She was fantastic and so was her student.
---
3/27/2022
Sits close to you and LISTENS to me! A rarity in most visits to doctors!
---
3/23/2022
I would recommend Lorrie Cornwell to everyone. She is very thorough and caring
---
3/15/2022
My daughter sees her too. Very knowledgeable
---
3/13/2022
Lori Cornwell went above and beyond to put a plan together after recognizing my symptoms and talked through what I had been experiencing. Considering how scared I was to see a medical professional to begin with because I had not been to the doctor in years, she talked me through what she thought was going on, what the plan was, and how we were going to move forward and made feel comfortable in moving forward with getting better
---
3/03/2022
Lorena is extremely caring and I always feel heard by her.
---
2/17/2022
Lori is the most competent and compassionate provider I have ever had.
---
2/04/2022
Lori is the best care provider our family has ever had.
---
2/02/2022
Lori is wonderful.
---
Biography
Lorena Cornwell, MSN, FNP-BC, APRN, is a board-certified advanced nurse practitioner. She provides care for the whole family at Baptist Medical Group Primary Care – Live Oak. She and her dedicated team provide quality and compassionate care. She is currently welcoming new patients.
Medical Degree
Emory University, Master of Science, Nursing
Atlanta, GA
University of Florida, Doctor of Nursing Practice
Gainesville, FL
Certifications
American Nurses Credentialing Center
Family Nurse Practitioner
Cardiopulmonary Resuscitation
Advanced Cardiac Life Support
Clinical Interests
Cardiology
Senior wellness
Patient education

Meet your provider
What led you to become a provider or choose your focus of medicine?
I have always wanted to help others. As a nurse, I graduated to the advanced practice / nurse practitioner role because I love building relationships with my patients.
What about your line of work do you find most rewarding and why?
Having a good relationship with my patients.
What is something about you that only your patients would know?
I close my eyes when I listen to the heart.
How would a patient describe you?
Thorough and empathetic. I was taught to listen to the patient. Their stories help me find the diagnosis and prevent problems, more so than the examination.
What is your proudest moment as a provider?
When I worked in cardiology, I had a patient who had a heart transplant. Being part of the process that led to the transplant was a moving, yet sobering, experience. Knowing that I had a small part in putting her in the right hands was one of my greatest accomplishments.
What can a patient expect when they have you as a doctor?
I will listen and if I don't know the answer, I will work with the patient until we find a solution.
What do you find most encouraging about the work you do?
Currently we see more and more opportunities for personalized medicine.
What are your top priorities with every patient you see?
To help them achieve their highest functional level and promote quality of life.
Describe one of the top ways you ensure each patient receives the quality, personal health care he/she deserves.
Collaboration with other members of the health care team and communication with the patient.