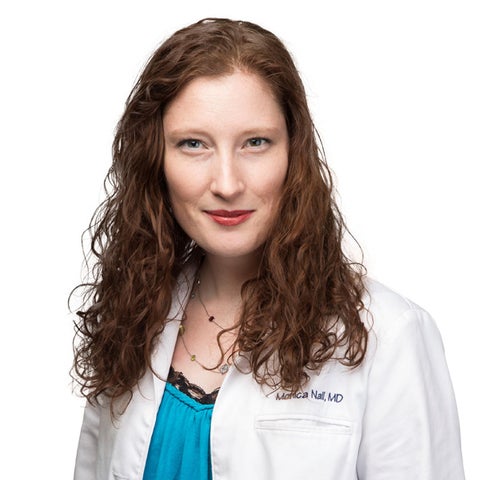 ---
RATINGS & REVIEWS
The provider star rating is calculated using patient reponses to the five care provider questions in our patient satisfaction survey. Below you can see the provider's star rating and the number of his or her patients who have provided feedback.
4.8
Provider discussed treatment options
---
4.8
Provider showed concern
---
4.8
Provider explained things clearly
---
4.8
Provider included you in decisions
---
4.8
Likelihood of recommending this provider
---
---
Comments
3/30/2022
I keep telling the doctor my clavical and sternum are causing me pain. She keeps saying it's my shoulder and that my shoulder shows normal on the X-ray. I have been having this pain for four months and am no closer to getting treatment for the pain or an explaination of the cause then I was 4 months ago. I don't feel that anyone is listening or cares about this problem
---
3/24/2022
Dr. Nall Reicks is knowledgeable, helpful and an excellent communicator. Her positive manner of addressing physical as well as emotional needs makes my visit a very satisfying.
---
3/17/2022
Doctor made me feel at ease for my f/u appt with labs. The doctor was professional, proficient and thoughtful of my time.
---
3/15/2022
She listened to all of my concerns and addressed them all. Made me feel very comfortable
---
3/14/2022
Great communication, very personable
---
3/13/2022
I was very pleased
---
3/05/2022
Very helpful and professional
---
3/04/2022
They were very busy but the physician was excellent and really diid listen.
---
3/04/2022
I felt very comfortable and the care was compassionate.
---
3/03/2022
I love my dr! She listens to me and she understands me too!
---
3/02/2022
Dr Monica Nall Riecks was great. She explained everything. Made sure I understood about my insulin that she put me on that day. Dr Reicks is awesome.
---
3/01/2022
Love my dr. She's very dedicated and concerned for my well being.
---
2/25/2022
Dr. Reicks Is an Excellent doctor.
---
2/23/2022
Excellent care and genuine concern for my health.
---
2/14/2022
I love my primary care physician. She listens to my concerns and offers realistic options to address them.
---
2/13/2022
Excellent
---
2/12/2022
All good
---
2/11/2022
I had a very nice experience with my first visit.
---
2/08/2022
Dr. Nall is great [...]
---
Biography
Dr. Monica Reicks is an expert family medicine physician. She provides compassionate care to patients in the Pace community alongside fellow family medicine physician Dr. Josh Davis. She welcomes new patients' appointments and walk-ins.
Medical Education
University of Oklahoma College of Medicine
Residency
Family Medicine, University of Oklahoma College of Medicine
Board Certifications
Family Medicine
Society Memberships
American Medical Association
American Academy of Physicians
Publications
The Audacity to Hypothesize the Limitations of Frank-Starling's Curves – A Simple Case of Interest! Understanding the Law of Laplace. Presented at Anesthesia Society of Anesthesiologists – 2008
Implicit Memory under Anesthesia. Research ongoing, expected publication 2012