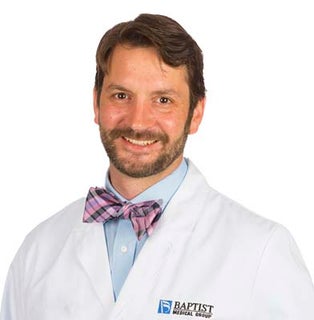 ---
Biography
Dr. Nicholas Drake is a board-certified, fellowship-trained oncologist with Baptist Medical Group – Oncology. He specializes in providing the highest quality health care to adult cancer patients. He welcomes new patient appointments in Pensacola and Gulf Breeze.
Medical Degree
Virginia Commonwealth University
Richmond, VA
Internship
Virginia Commonwealth University Health System
Richmond, VA
Residency
Virginia Commonwealth University Health System
Richmond, VA
Fellowship
Virginia Commonwealth University Health System
Richmond, VA
Certifications
American Academy of Internal Medicine
Professional Memberships
American Society of Clinical Oncology
American Society of Hematology
American Medical Association
Clinical Specialties
General Medical Oncology
Benign Hematology
Leukemia/Lymphoma
Meet your Doctor
What led you to become a doctor or choose your focus of medicine?
My first exposure to Oncology was as a Medical Lab Technician working in an Oncology office. I was amazed at the connection between the patients and their physicians. The opportunity to have a profound impact in a person's life was one the reasons I pursued a career in medicine. With the strong patient relationships and the seriousness of cancer, the field of Oncology provides this opportunity.
What about your line of work do you find most rewarding and why?
Receiving a cancer diagnosis is often one of the most difficult times in a patient's life, to able to take that journey with my patients is not only a privilege but an honor.
How would a patient describe you?
Honest, almost to a fault. Understanding. Compassionate. Patient-centered.
In your opinion, what's the most important factor in a doctor-patient relationship?
Trust. If a patient doesn't trust their physician, he/she may not share a small detail which can alter the plan of care. As a physician, I am not here to judge good or bad, I am here to help which can be very difficult if I only have bits and pieces of information.
What can a patient expect when they have you as a doctor?
As a physician, my duty is to provide information and guidance to achieve my patients' goals. I focus our care to my patients' values and what is most appropriate for them and their families.
What do you find most encouraging about the work you do?
With the constant new advances in the treatment of cancer, the most encouraging aspect right now is improving survival and cure rates. Our treatments are becoming more targeted and less toxic resulting in the opportunity for an increasing number of patients being able to battle their cancer more effectively.
What are your top priorities with every patient you see?
I always want to make sure that my patients feel as though their top concerns have been addressed at our visits. Additionally, I strive for patient understanding of their medical condition.
Describe one of the top ways you ensure each patient receives the quality, personal health care he/she deserves.
I focus my care based on what is important to my patients. I like to say that they are the ones driving the ship and I am the navigator to help them through the rough seas.
Is there anything more or extra you would like prospective patients to know about you?
I am often told that I'm able to put medical terminology into terms that my patients can understand.