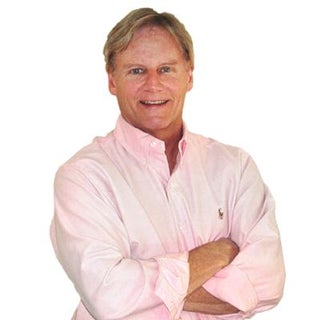 ---
RATINGS & REVIEWS
The provider star rating is calculated using patient reponses to the five care provider questions in our patient satisfaction survey. Below you can see the provider's star rating and the number of his or her patients who have provided feedback.
4.8
Provider discussed treatment options
---
4.9
Provider showed concern
---
4.8
Provider explained things clearly
---
4.9
Provider included you in decisions
---
4.8
Likelihood of recommending this provider
---
---
Comments
11/09/2022
I feel Dr Stachler and I have developed a good rapport. I trust his concern is for my health and well-being
---
10/17/2022
We highly recommend this office and Dr Stachler to anyone new moving into this area.
---
10/15/2022
Dr Stachler always listens carefully when I discuss whatever issues I have and makes recommendations if appropriate.
---
10/12/2022
Excellent service
---
10/08/2022
Very personable. Asked good questions and was very thorough
---
9/29/2022
Great Experience Overall
---
9/29/2022
Dr. Stachler is an old school physician, he listened, took notes and asked questions. First rate, could not be happier.
---
9/28/2022
Dr. Stachler is very thorough, pleasant, and professional!
---
9/09/2022
Dr Stachler is the best medical provider I have. He has helped me immensely for various reasons over the more than 20 years I have been a patient of his. Runs the best office staff anywhere not only within Baptist but throughout my adult life experience.
---
9/07/2022
Good
---
9/03/2022
Dr Stachler was very empathetic and encouraging during our discussion. I was so discouraged due to ongoing COVID symptoms and he made me feel like there was light at the end of the tunnel. He listened to all my complaints and offered suggestions.
---
8/30/2022
Good
---
8/18/2022
Answered all questions thoroughly
---
8/10/2022
Great DR. Listens to his patients
---
8/07/2022
Very Good !
---
8/05/2022
I have chosen Dr. Stachler for our physician over 28 years ago & continue to be extremely pleased with his knowledge, professionalism, explanations, treatments. I feel as we are a team in my health care. He listens to me, my concerns, explains anything I am confused, concerned about. I appreciate him immensely. I will continue to have him for my Doctor forever!
---
8/01/2022
Dr. Stackler listens well, is well informed on the latest developments in healthcare, and explains the rationale for his recommendations.
---
7/01/2022
Physician took time to establish rapport; listen to history; not jump in addressing multiple health inquiries and prescribing medications; presented a caring affect to assume care and guide this patient toward improved health and well-being. Reviewed all concerns.
---
6/19/2022
Dr Stachler provided excellent care and clearly went over my health status and treatment recommendations. He made my visit a pleasant experience!
---
6/10/2022
Dr. Stachler was interested in solving the problem and following up on it too.
---
Biography
Dr. Stachler is board certified in internal medicine and has served the greater Pensacola community for many years. Dr. Stachler welcomes new patients of all ages and is eager to help you and your family lead a happy, healthy life.
Medical Education
Wright State University School of Medicine, Dayton, OH
Residency
Internal Medicine, Wright State University School of Medicine, Dayton, OH
Board Certifications
Internal Medicine
Current Society Memberships
Escambia County Medical Society