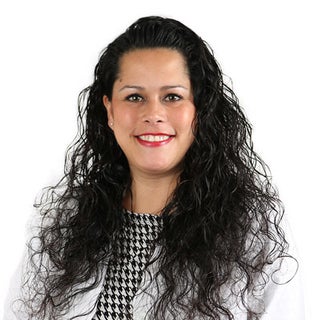 ---
Biography
Sandra Kloman, APRN-BC, WCC, is an experienced post-acute care nurse practitioner with Baptist Medical Group – Senior Health. Post-acute nurse practitioners specialize in providing skilled and compassionate care to mature adults in a variety of settings, including long-term nursing facilities and skilled nursing units.
Medical Degree
University of South Alabama
Mobile, AL
Certifications
Board Certified, Acute Care Nurse
BLS Certified
Clinical Specialties
Family practice
Geriatric care
Meet the Provider
What led you to become a provider or choose your focus of medicine?
I have always loved taking care of people. My father always said, "Sandie would prefer a first-aid kit over a doll for a present anytime."
What about your line of work do you find most rewarding and why?
The time I am able to spend getting to know my patients.
How would a patient describe you?
How I like to bring my personal experience to help them understand what they are going through. I find this builds a strong rapport.
What's your proudest moment as a provider?
Any day I can make a change in someone's life.
In your opinion, what's the most important factor in a provider-patient relationship?
Time, understanding and truthfulness about the situation.
What can a patient expect when they have you as a provider?
Communication – taking the time to actually listen and truly hear what the person is saying. Also there is nothing like the human touch, be it a pat on the back or a sincere hug.
What do you find most encouraging about the work you do?
That there are truly wonderful people with a strong faith in God who are taking care of our elderly.
What are your top priorities with every patient you see?
1) Getting to know them as a person.
2) Considering and caring for their family.
3) Taking the time to truly listen.
Describe one of the top ways you ensure each patient receives the quality, personal health care he/she deserves.
I take the time to listen - even if it takes a long time. As practitioners we can miss the true issue if all we do is just read the records.