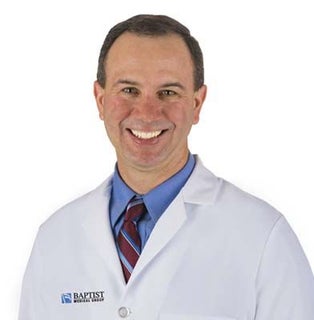 ---
RATINGS & REVIEWS
The provider star rating is calculated using patient reponses to the five care provider questions in our patient satisfaction survey. Below you can see the provider's star rating and the number of his or her patients who have provided feedback.
4.4
Provider discussed treatment options
---
4.4
Provider showed concern
---
4.4
Provider explained things clearly
---
4.4
Provider included you in decisions
---
4.4
Likelihood of recommending this provider
---
---
Comments
3/29/2022
Very good service every time I go
---
3/27/2022
Dr is excellent but if I cant contact his office by phone I cant recommend him to others
---
3/25/2022
Dr Pusateri is always in a hurry. He acts like it is an imposition to ask a question and gives very brief answers.
---
3/25/2022
Very pleased with my experience with Dr Pusateri
---
3/25/2022
For the first ever I felt rushed out. After not seeing my doctor for almost a year I left with questions unasked because I felt I was a time limit.
---
3/23/2022
I am getting different primary care doctor. I need one who at least pretends to listen to m.
---
3/19/2022
Seemed very preoccupied like he just wanted to get me finished and get to the next patient.
---
3/16/2022
I felt rushed.
---
3/12/2022
Dr PUSATERI does not take the time out to really listen to your concerns. Most of the visit was spent with him on the computer. When I attempted to tell him all of my concerns he gave me the impression that I was taking up to much of his time. This is not the first time I experienced this on a visit with him. I'm used to my dr giving me undivided attention and really talking to me, I don't get that from him. It's as if he has a list and once he's checked off everything he feels need to be done, the visit should be over.
---
3/12/2022
Dr Pussteri took my concerns very seriously and I really appreciated that. He made an urgent ophthalmologist appointment and got me in within 36 hours.
---
3/11/2022
He don't keep you waiting. We arrive early but that wait time is on us!
---
3/08/2022
Doc P is always great.
---
3/02/2022
Very good
---
2/18/2022
I've only been to see Dr Pusitari a hand full of time and not once has he helped with my issue. I'm looking for new dr.
---
2/12/2022
I was extremely impressed with the doctor's kindness, wit, and thoroughness. I highly recommend this doctor
---
2/07/2022
This time he did a better job of listening to my new concerns
---
2/04/2022
My doctor has come to know me and my conditions very well across the few years he has been my primary. He has a great sense of humor and I trust him with my general care. I have recommended several patients to this doctor and cannot stress that he is a great physician.
---
Biography
Dr. Scott Pusateri is a board-certified family medicine physician who offers quality, convenient primary care to individuals at Baptist Medical Group Family Medicine at Baptist Medical Park - Nine Mile. Dr. Pusateri, a 22-year military veteran, is an advocate for his patients by empowering them to make good healthcare decision. Dr. Pusateri is currently accepting new patients ages 5 and up.
Medical Degree
University of Missouri
Columbia, MO
Internship
Tripler Army Medical Center
Honolulu, HI
Residency
Naval Hospital Pensacola
Pensacola, FL
Additional Education
Naval Operational Medical Institute
Pensacola, FL
Helms Medical Institute
Berkley, CA
Board Certification
American Board of Family Medicine