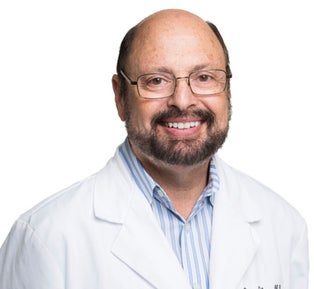 ---
RATINGS & REVIEWS
The provider star rating is calculated using patient reponses to the five care provider questions in our patient satisfaction survey. Below you can see the provider's star rating and the number of his or her patients who have provided feedback.
4.8
Provider discussed treatment options
---
4.8
Provider showed concern
---
4.8
Provider explained things clearly
---
4.8
Provider included you in decisions
---
4.8
Likelihood of recommending this provider
---
---
Comments
7/30/2022
Dr. Eilen even drew a graphic for me to increase my understanding of the problem I am having.
---
7/29/2022
Very good
---
7/20/2022
Great
---
7/18/2022
Good
---
6/29/2022
Most professional in all respects
---
6/08/2022
Good
---
6/08/2022
Dr Eileen is very caring, knowledgeable, competent. I trust him with my life
---
5/22/2022
Very good care so far.
---
5/13/2022
Great Doc
---
4/21/2022
No bad experience
---
3/24/2022
I think Dr. Eilen is one of the best Cardiologist in Pensacola. I had a list of 4 items that my primary care doctor wanted me to discuss with Dr. Eilen. We discussed each item in detail, along with his recommendation.
---
3/13/2022
Very thorough.
---
3/03/2022
Good
---
2/13/2022
Good experience
---
2/11/2022
Dr. Eiland is fantastic, he always talks you through your concerns and will listen to what your concerns are and does not blow off my thoughts
---
2/03/2022
I had a very good doctor's visit considering what I was there for
---
2/02/2022
Dr E is awesome. Already have my brother-in-law as a patient
---
Biography
Steven D. Eilen, M.D., is a cardiologist with Baptist Heart & Vascular Institute. He is fellowship-trained and double board-certified in internal medicine and cardiovascular disease. He is a highly skilled cardiologist who works with his patients to offer comprehensive cardiovascular treatment plans that best meet their conditions and their needs.
Medical Education
Medical College of Georgia, Augusta, Ga.
Residency
Internal Medicine, Chief Medical Resident
Tulane University, New Orleans, La.
Fellowship
Research Fellowship, Hypertension and Renal Disease,
Tulane University
New Orleans, La.
Cardiology
University of Texas Health Science Center
San Antonio, Texas
Board Certifications
Cardiovascular Disease
Internal Medicine – Cardiology
Memberships
Fellow, American College of Cardiology
Musser-Burch Society
National Lipid Association
Clinical Specialties
Hyperlipidemia
Pulmonary Hypertension
Valvular Heart Disease
Acute Myocardial Infarction
Additional Information