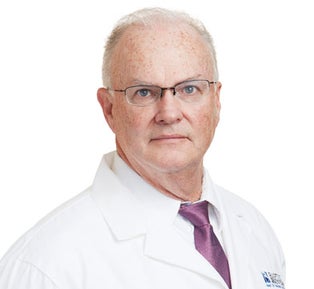 ---
RATINGS & REVIEWS
The provider star rating is calculated using patient reponses to the five care provider questions in our patient satisfaction survey. Below you can see the provider's star rating and the number of his or her patients who have provided feedback.
4.6
Provider discussed treatment options
---
4.7
Provider showed concern
---
4.7
Provider explained things clearly
---
4.7
Provider included you in decisions
---
4.7
Likelihood of recommending this provider
---
---
Comments
7/29/2022
Excellent Doctor Who listens to your concerns and discuss treatment options. Dr. Terry is just outstanding
---
7/24/2022
Dr. Wilsdorf was very kind and interested.
---
7/08/2022
I am always happy with the care and the service provided
---
7/07/2022
Dr Wilsdorf is always fantastic. He is very easy to talk to and very knowledgeable. I would highly recommend him.
---
7/03/2022
Care could not have been better
---
7/02/2022
The ease of helping me with my situation was fantastic
---
7/01/2022
Dr. Wilsdorf is an excellent physician!
---
6/24/2022
Helped us to understand what was going to happen
---
5/21/2022
Dr Wiilsdorf always goes over options of care. Very thorough explanations of findings.
---
4/27/2022
He understands the situation. I trust him as a health care provider.
---
4/23/2022
Dr. Willsdorf was very courteous. He examined and offered to renew prescriptions. Declared me in good health and ask to see me again in 9 months.
---
4/13/2022
Excellent
---
4/12/2022
I feel that Baptist Cardiology is very good in all regards .
---
4/09/2022
We will continue to put your cardiologist group name out to thr oublic, our friends and family!
---
4/05/2022
The doctor was personable and easy going which I like. I felt well taken care of
---
3/30/2022
Excellent
---
3/25/2022
Very Good
---
3/21/2022
A very pleasing experience.
---
3/19/2022
Doctor was very good
---
3/19/2022
I was pleased with my interaction with doctor wilsdorf
---
Biography
Dr. Terry Wilsdorf is board certified in internal medicine and is a fellowship-trained cardiologist who specializes in treating cardiovascular disease. He works with patients to offer comprehensive cardiovascular treatment plans that best meet their conditions and needs and welcomes new patients.
Medical Education
University of South Alabama College of Medicine
Mobile, AL
Residency
Baylor College of Medicine Affiliated Hospitals
Houston, TX
Fellowships
Vanderbilt University Medical Center
Nashville, TN
Board Certification
American Board of Internal Medicine