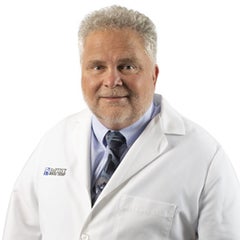 ---
Biography
William Willis, M.D. is a board-certified family medicine physician who works exclusively with Baptist Medical Group – Pre-optimization Clinic, a pre-surgical evaluation practice. He is dedicated to caring for patients having elective surgery and helps prepares them for a positive procedure and recovery process.
Medical Education
University of Mississippi Medical Center
Jackson, MS
Internship
Family Medicine
University of South Alabama Medical School
Mobile, AL
Certification
American Board of Family Medicine
Meet your Provider
What led you to become a provider or choose your focus of medicine?
In my medical training, I realized that I had great respect for the traditional Family Doctor. I developed an appreciation for a doctor that could be the first line of contact that families could count on to help them with medical problems and to help them negotiate the complexities of modern medicine. I also realized the importance of a doctor who could look at the whole patient and get to know and interact with the whole family.
What about your line of work do you find most rewarding and why?
The most rewarding aspect of Family Medicine is to see all of the factors involved in the health of a patent and a family. And to feel like you are an important part of the family and they are an important part of your life.
What is something about you that only your patients would know?
Most of my patients know that I listen to them and will do my best to help them.
How would a patient describe you?
My patients describe me as an old fashioned Family Doctor- and I consider that a great compliment.
In your opinion, what's the most important factor in a provider-patient relationship?
The most important factor in a doctor- patient relationship is being able to work as a team with your patient. My skill is listening and helping a patient but I am only as good as the information a patient gives me. If we work as a team we will have our best results.
What can a patient expect when they have you as a provider?
Patients can expect for me to give them my full attention and to take as much time as necessary to help with their medical needs. And if we need further evaluation of their problems I can help them find specialists who are experts in their unique medical problems.
What do you find most encouraging about the work you do?
I get great satisfaction in getting to know my patients as the unique individuals that they are. It is encouraging to work hard and do your best and to have your patients appreciate your efforts.
What are your top priorities with every patient you see?
My top priority with each patient is to treat patients with the respect they deserve and to be honest in your effort to help them.
Describe one of the top ways you ensure each patient receives the quality, personal health care he/she deserves.
My patients receive the best quality medical care when I listen to their concerns and I enlist the best testing and medical consultations needed for complicated medical problems. Medicine is very complex these days and fortunately we have access to some of the best medical experts in every field here in Pensacola. By working as a team of medical providers, we can provide the highest level of medical care available.
Tell us a little bit about yourself.
I am the youngest in a family of five and I had to work many "dirty jobs" in the summers to earn money to go back to school. Working those hard jobs every summer gave me a great appreciation of people who work hard every day.
And I feel it is important to be grateful for what you have been given so for my 35 years I have been in Pensacola I have volunteered to help young athletes and families involved in sports programs. I have helped by encouraging participation, coaching, organizing and providing medical exams and healthcare for local athletes of all ages.