HR Cares for People Caring for Others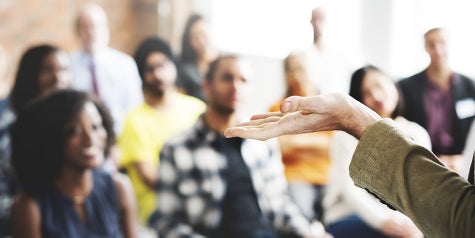 Human Resources (HR) at Baptist Health Care helps care for people who are caring for others. Their services include talent acquisition (hiring), team member relations and engagement, benefits, team member health, payroll and organizational development (training). The Baptist HR team is dedicated to serving all team members and being a partner to those in need. In honor of Health Care HR Week, we highlight ways that the Baptist HR team is making a difference in our organization and in the community:
· Team member relations and engagement team is a resource for team members to help drive a positive workplace culture. This group helps with the recognition of those who work for our organization that is unique to our culture, such as Legends. They honor team members during National Hospital Week, employee forums and other special events.
· Team Member Health is a resource for vaccinations. This team screens more than 1,200 team members annually for flu shots and other health reasons.
· The talent acquisition (hiring) team is made up of recruiters, coordinators and a generalist. Their goal is to partner with leaders to find the right fit for each position at the right time. From January to March, Baptist hired a total of 228 people. Last year, 1,112 team members were hired.
· HR benefits supports active participants on benefit plans. Recently, over 1,500 team members made changes to their benefit plans during open enrollment, and approximately 2,300 health plan enrollees received rewards through the My Healthy Blueprint incentive and wellness program.
· The compensation and payroll team processes paychecks every two weeks, about 104,000 paychecks per year.
· Organizational Development (OD)'s team ensures that our team identifies with our Mission, Vision and Values at the start of employment. They provide team member development, change management and operational excellence through training programs.
· Over the past year, the Baptist HR team has gone from 14 percent holding an HR professional certification to 28 percent, doubling the amount of certified professionals in the organization, leading to a better understanding of human resources principles.
· HR gives back to the community and to fellow team members whenever a need arises. They collected for a holiday food drive, donated items for those impacted by Hurricane Michael and provided Christmas gifts for a classroom of kindergarteners in a local neighborhood school. The team regularly contributes time and effort in many ways.
Thank you to the HR team at Baptist for helping our team and our community. For more information about HR or to find a unique opportunity within Baptist, call 850.469.2403 or visit ebaptisthealthcare.org/jobs.
Categories:
---
Related Articles: