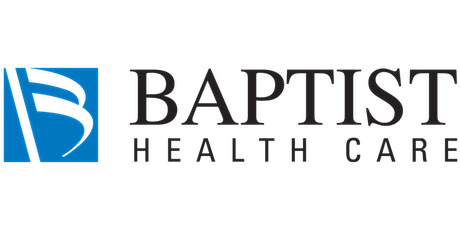 See all events
8th Annual Cardiovascular Symposium
2/24/2023 - 7:45 AM CT
Doors open at 7:45 a.m. – Registration and Breakfast
8:15 a.m to 5 p.m. – Symposium
Sanders Beach Community Center / 913 South I St., Pensacola, FL
Join us for an enriching and free educational symposium presented by Baptist Heart & Vascular Institute and hosted by Baptist Health Care. Earn up to 8 CEUs for attending the entire day. Speakers include experts from Baptist Heart & Vascular Institute as well as other health care professionals in the industry. This is a great opportunity for health care professionals to enhance their skills and learn about innovative practices for cardiovascular care.
The 8th annual Cardiovascular Symposium is structured for physicians, nurses, case managers, allied health professionals and other hospital care providers. Vendors will be on hand to showcase programs and services. A light breakfast and lunch will be provided.
TENTATIVE TOPICS
CV Innovation/AI Impact (Keynote Address)
The Journey to Become a Cardiovascular Nurse Leader
The Role of the CT Angiogram in Cardiovascular Care
What's HOT: Conduction System Pacing
Anticoagulation in the Cardiovascular Patient
Mental Health and Heart Disease
ECMO Patient Experience Panel Discussion
Priority admission to this live event at Sanders Beach will be granted based on your past attendance history and may change due to venue capacity. We will follow COVID-19 guidelines set forth by the CDC and venue capacity restrictions. Sanders Beach is a government-owned facility and is subject to mask mandates.
Register online. Registration will remain open through Feb. 10, 2023. For more information, call 850.908.5736 or email heartsymposium@bhcpns.org.
Baptist Hospital CE Broker provider number 50-183 approves this program for the following for up to 8 continuing education hours: nurses, respiratory therapists, clinical social workers, clinical lab, mental health counselors, psychologists, occupational therapists, speech-language and audiologists, dieticians, EMT/paramedics, radiological technologists and athletic trainers.
Register