Baptist Health Care Honors 2018 Legends for Extraordinary Work
3/11/2019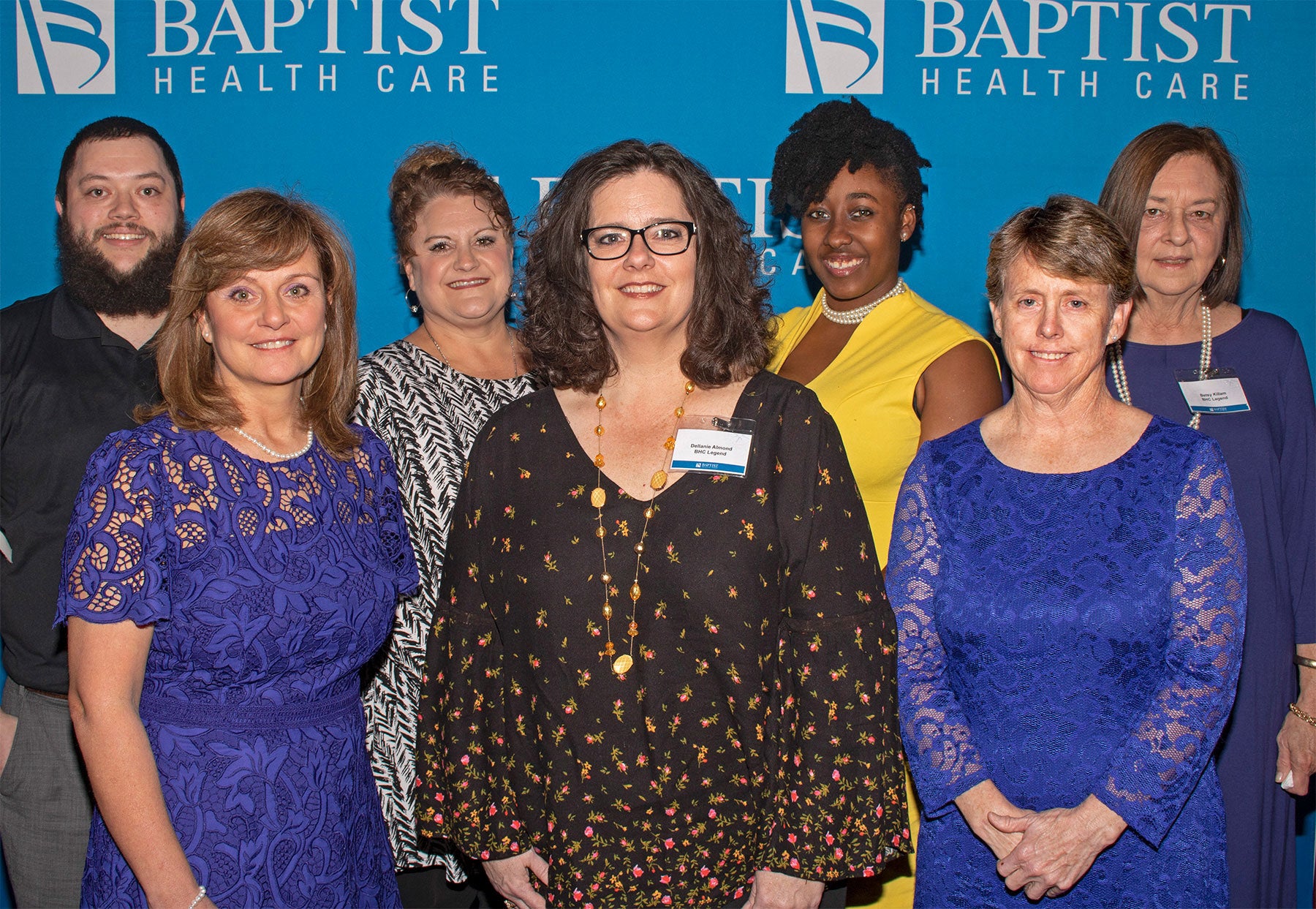 Baptist Health Care (BHC) honored its 2018 Legends at its annual boards meeting March 7. Through careful selection, Legends of BHC are chosen for demonstrating exemplary actions of ownership, integrity, compassion, excellence and service every day.
A special 12-person selection committee reviews and discusses each anonymous nomination submitted by employee leaders and fellow team members. Votes are cast for the most compelling examples of BHC values and leadership. Winners are recognized at the annual boards meeting and dinner.
The 2018 Legends of Baptist Health Care are: Dellanie Almond, Baptist Hospital; Leah Hancock, Gulf Breeze Hospital; Holli Dennis, Baptist Hospital; Jeremy Schell, Global Connections to Employment; Emily Littlejohn, Gulf Breeze Hospital; Betsy Killam, Lakeview Center; Haley Morrissette, Lakeview Center.
Legend stories can be found at eBaptistHealthCare.org/Legends.
Baptist Health Care is a not-for-profit health care organization based in northwest Florida that is committed to helping people throughout life's journey. The organization is a proud member of the Mayo Clinic Care Network. Baptist continuously strives to be a national leader in quality and service. Baptist Health Care includes three hospitals, four medical parks, Andrews Institute for Orthopaedic & Sports Medicine and a large network of primary care and specialty physicians. Baptist Health Care is one of the largest non-governmental employers in northwest Florida.
Baptist Health Care ● Baptist Hospital ● Gulf Breeze Hospital ● Jay Hospital ● Baptist Medical Parks Airport, Nine Mile, Navarre and Pace ● Andrews Institute ● Baptist Medical Group ● Baptist Heart & Vascular Institute ● Mayo Clinic Care Network