Baptist Health Care Names New VP of Finance, CFO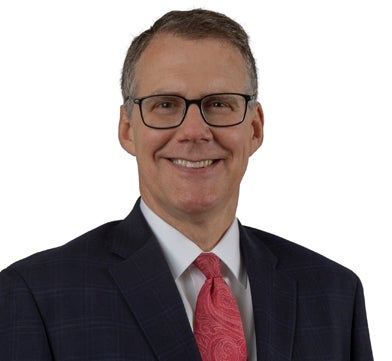 Robert "Rob" E. Tonkinson Jr. has been named vice president of finance/chief financial officer – health care division for Baptist Health Care.
Tonkinson earned his Bachelor of Arts and Master of Health Administration degrees from Brigham Young University in Provo, Utah. He brings extensive health care financial management experience with several large health systems in the Midwest and Virginia to his new position.
Tonkinson won the 2010 Harry J. Baker Community Service Award and was nominated CFO of the Year in 2015 by Crain's Cleveland Business/Crain's Akron Business magazines.
About Baptist Health Care
Baptist Health Care is a community-owned, not-for-profit health care organization committed to improving the quality of life for people and communities in northwest Florida. The organization is a proud member of the Mayo Clinic Care Network. A 2003 Malcolm Baldrige recipient, Baptist continuously strives to be a national leader in quality and service. Baptist Health Care includes three hospitals, two medical parks, Andrews Institute for Orthopaedic & Sports Medicine, Lakeview Center, Baptist Medical Group and Cardiology Consultants. With more than 6,500 employees and employed physicians, Baptist Health Care is the largest non-governmental employer in northwest Florida. For more information, please visit www.eBaptistHealthCare.org.

Baptist Health Care ● Baptist Hospital ● Gulf Breeze Hospital ● Jay Hospital ● Lakeview Center ● Baptist Medical Park – Nine Mile ● Baptist Medical Park – Navarre ● Andrews Institute ● Baptist Medical Group ● Cardiology Consultants ● Mayo Clinic Care Network
CONTACT BELOW IS FOR MEDIA USE ONLY
For more information about this press release or to schedule an interview, please contact Kathy Bowers at 850.791.5254 or BHCMediaRelations@bhcpns.org