Baptist Health Care Names Sara Lefevers Manager of Community Impact and Government Relations
7/07/2022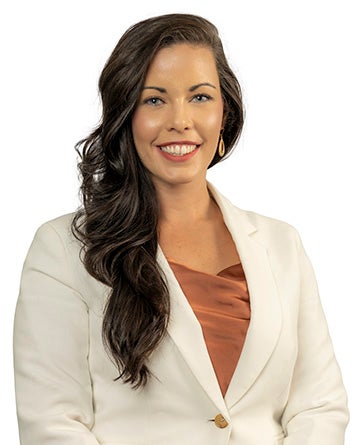 Baptist Health Care has named Sara Lefevers manager of community impact and government relations. In this newly created position, Lefevers will manage and develop relationships with government and community stakeholders to achieve BHC's organizational goals related to community impact.
Lefevers earned her bachelor's degree in criminal justice and public administration from Pensacola Christian College in Pensacola. She comes to BHC from the Greater Pensacola Chamber of Commerce where she served as director of external affairs and, more recently, executive director of the Greater Pensacola Chamber Foundation. Her role with the Chamber was to manage government relationships and oversee policy needs, advocacy and community relations for 1,100 member businesses.
Lefevers is a member of Pensacola Young Professionals, Pensacola Women's Alliance and the Institute for Women in Politics. Her volunteer work includes serving as president of The NISSI Project, co-chair of the Circuit 1 Human Trafficking Task Force, a board member of Safe Harbor Pregnancy Resource Center and as a certified guardian ad litem. She is a graduate of the 2019 class of Leadership Pensacola.