Baptist Heart & Vascular Institute First in Nation to Earn Combined Accreditation by Intersocietal Accreditation Commission
PENSACOLA, Fla. (November 29, 2017) – Baptist Heart & Vascular Institute (BHVI) is the first in the nation to earn accreditation in both cardiovascular catheterization and cardiac electrophysiology through the Intersocietal Accreditation Commission (IAC). BHVI is accredited in the following areas:
IAC Cardiovascular Catheterization Accreditation
Adult Diagnostic Catheterization
Percutaneous Coronary Intervention (PCI)
Valve Interventions
Structural Heart Interventions
IAC Cardiac Electrophysiology Accreditation
Testing and Ablation
Device Implantation
Chronic Lead Extraction
BHVI cardiac catheterization and electrophysiology team members are also now fully certified through Cardiovascular Credentialing International (CCI).
Team members at Baptist and Gulf Breeze hospitals began training for CCI certification more three years ago. These team members have become registered cardiovascular invasive specialists and registered cardiac electrophysiology specialists through CCI. This higher level of specialization is in addition to the clinical professional licenses in registered nursing and radiologic technology.
To learn more about Baptist Heart & Vascular Institute, visit eBaptistHealthCare.org/Heart or call 850.469.7309.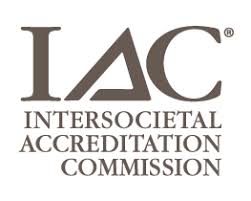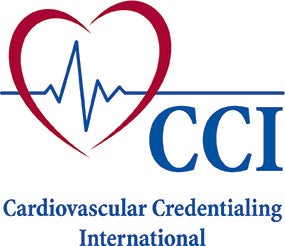 About Baptist Health Care
Baptist Health Care is a community-owned, not-for-profit health care organization committed to improving the quality of life for people and communities in northwest Florida. The organization is a proud member of the Mayo Clinic Care Network. A 2003 Malcolm Baldrige recipient, Baptist continuously strives to be a national leader in quality and service. Baptist Health Care includes three hospitals, two medical parks, Andrews Institute for Orthopaedic & Sports Medicine, Lakeview Center, Baptist Medical Group and Cardiology Consultants. With more than 6,500 employees and employed physicians, Baptist Health Care is the largest non-governmental employer in northwest Florida. For more information, please visit www.eBaptistHealthCare.org.

Baptist Health Care ● Baptist Hospital ● Gulf Breeze Hospital ● Jay Hospital ● Lakeview Center ● Baptist Medical Park – Nine Mile ● Baptist Medical Park – Navarre ● Andrews Institute ● Baptist Medical Group ● Cardiology Consultants ● Mayo Clinic Care Network
CONTACT BELOW IS FOR MEDIA USE ONLY
For more information about this press release or to schedule an interview, please contact Kathy Bowers at 850.791.5254 or BHCMediaRelations@bhcpns.org