Baptist Heart & Vascular Institute Welcomes Cardiologist Frank Lauro, D.O., MBA, FACC, FACOI
1/06/2020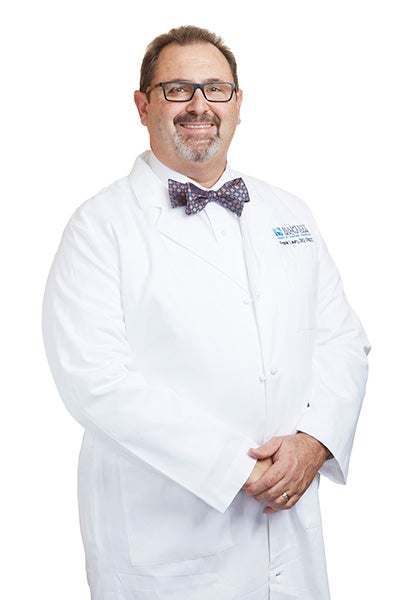 Baptist Heart & Vascular Institute (BHVI) is pleased to welcome Frank Lauro, D.O., MBA, FACC, FACOI, to its physician network, the largest cardiology practice in the area.
Dr. Lauro is an experienced physician who is board certified in cardiovascular disease and is fellowship trained in adult cardiovascular disease.
Dr. Lauro earned his doctor of osteopathy from Kansas City University of Medicine and Biosciences in Kansas City, Missouri. He completed an internship and residency in internal medicine from Philadelphia College of Osteopathic Medicine in Philadelphia, Pennsylvania. He completed a fellowship in cardiovascular disease from Deborah Heart & Lung Center in Browns Mills, New Jersey and a mini fellowship in Cardiac MR/CT Scholar Observer training at the University of Florida Health Science Center in Jacksonville, Florida. Dr. Lauro earned a Master of Business Administration from the University of Massachusetts in Amherst, Massachusetts.
Dr. Lauro now welcomes new patients in his office located at Baptist Towers, 1717 North E St., Suite 331, in Pensacola. More information is available at baptistmedicalgroup.org or call 850.484.6500