Baptist Heart & Vascular Institute Welcomes Cardiologist Zhaohui Li, Ph.D., M.D., FACC
6/17/2020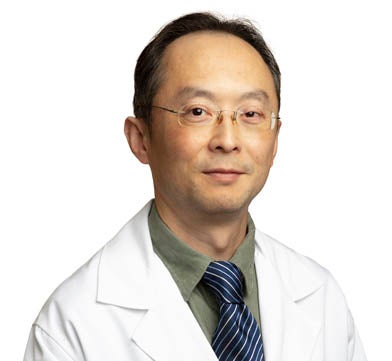 Baptist Heart & Vascular Institute (BHVI) is pleased to welcome Zhaohui Li, Ph.D., M.D., FACC, to its physician network, the largest cardiology practice in the area. Dr. Li is an experienced physician who is double board certified in internal medicine and cardiology, as well as fellowship trained in adult cardiovascular medicine. He will work with his patients to offer comprehensive cardiovascular treatment plans that best meet their conditions and their needs.
Dr. Li earned his doctorate in biochemistry and molecular biology from Peking Union Medical College in Beijing, China and received his master's in cardiology at Medical School of Xi'an Jiao Tong University in Xi'an, China. He completed his residency in internal medicine at Mount Vernon Hospital in Mount Vernon, New York and a fellowship in cardiology at Tulane University School of Medicine in New Orleans, Louisiana.
Dr. Li now welcomes new patients in his office located at Baptist Towers, 1717 North E St., Suite 331, in Pensacola, Florida.
Those who want to learn more about Dr. Li or schedule an appointment can visit eBaptistHealthCare.org or call 850.484.6500.