Baptist Heart & Vascular Institute Welcomes Electrophysiologist Natalia Hernandez, M.D.
9/19/2019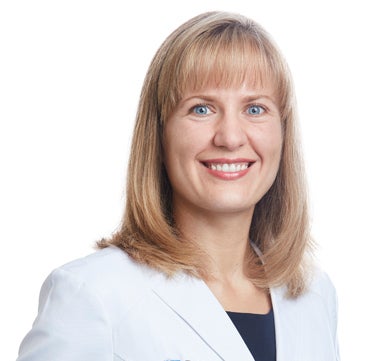 PENSACOLA, Fla. (Sept. 19, 2019) – Baptist Heart & Vascular Institute (BHVI) and Cardiology Consultants are pleased to welcome Natalia Hernandez, M.D.
Dr. Hernandez is a double fellowship-trained, double board-certified cardiologist specializing in electrophysiology. She is highly skilled in diagnosing and treating cardiovascular disease as well as irregular heartbeats and arrhythmias. She works with her patients to offer comprehensive cardiovascular treatment plans that best meet their conditions and needs.
Dr. Hernandez earned her medical degree and completed her first residency at Ryazan State Medical University in Ryazan, Russia. She completed her second residency at the University of Texas Health Science Center at San Antonio in San Antonio, Texas and her chief residency along with her first fellowship in cardiovascular disease from State University of New York (SUNY) Upstate University Hospital in Syracuse, New York. She completed her second fellowship in clinical cardiac electrophysiology at the University of Rochester in Rochester, New York.
Dr. Hernandez now welcomes new patients in her office located at Baptist Towers, 1717 North E St., Suite 331, in Pensacola.
Those who would like to learn more about Dr. Hernandez or schedule an appointment can visit ebaptisthealthcare.org/heart or call 850.484.6500.
###