Baptist Heart & Vascular Institute Welcomes Joshua Marshall, APRN-C
12/13/2021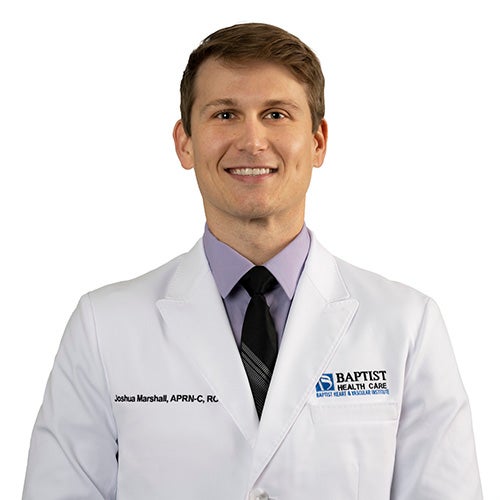 Baptist Heart & Vascular Institute is pleased to welcome board-certified nurse practitioner Joshua Marshall to its multispecialty physician network. Marshall offers quality, convenient cardiovascular care to adult patients at Baptist Heart & Vascular Institute.
Marshall received his bachelor's degree from the University of West Florida in Pensacola and his Master of Science in nursing from the University of Alabama at Birmingham in Birmingham, Alabama. He is board certified by the American Academy of Nurse Practitioners.
As part of Baptist Heart & Vascular Institute, Marshall will care for patients at his clinic located at Baptist Towers, 1717 North E St., Suite 331 in Pensacola.
To learn more or to schedule an appointment, please visit BaptistMedicalGroup.org or call 850.484.6500.