Baptist Medical Group Welcomes Back Dr. Frank Francone
8/31/2020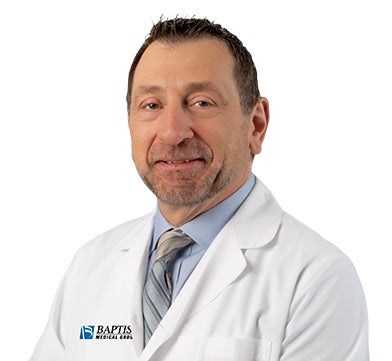 Baptist Medical Group is pleased to welcome back Frank Francone, M.D., to its multispecialty physician network as medical director for Baptist Occupational Health at Baptist Medical Park – Nine Mile.
Dr. Francone is an experienced occupational health provider with a background in family medicine, emergency medicine and urgent care. He comes to Baptist from Madison, Alabama, where he worked at Huntsville Hospital Occupational Health. Previously, he served as the medical director of urgent care and occupational health at Baptist and has also worked as the immediate care department clinical director for White-Wilson Medical Center, P.A. He earned his medical degree from the University of Ottawa School of Medicine in Ontario, Canada and completed his residency in family medicine at Florida Hospital in Orlando, Florida.
Dr. Francone is accepting patients with workers' compensation injuries as well as patients who require pre-employment exams and testing. More information is available at BaptistMedicalGroup.org or by calling 850.208.6400.