Baptist Medical Group Welcomes Nicholas Drake, M.D., Hematology - Oncology
8/07/2018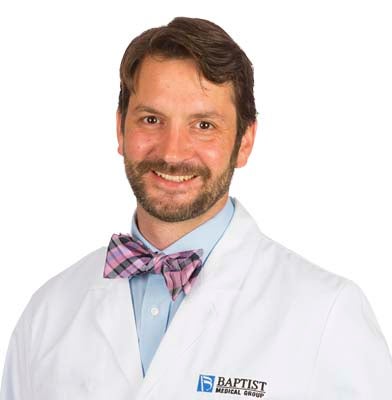 PENSACOLA, Fla. (Aug. 7, 2018) – Baptist Medical Group is pleased to welcome Nicholas Drake, M.D., to its multispecialty physician network. Dr. Drake is board-certified in internal medicine and fellowship trained in oncology. He offers quality, dedicated care to adult cancer patients.
Dr. Drake earned his medical degree at Virginia Commonwealth University in Richmond, Virginia. He completed his internship in internal medicine, residency in internal medicine and fellowship in hematology oncology at Virginia Commonwealth University Health System in Richmond.
As part of Baptist Medical Group – Hematology - Oncology, Dr. Drake joins Drs. David Mann, David Reisman and Sherif Ibrahim at the Baptist Towers, 1717 North E St., Suite 231, in Pensacola.
To learn more about Dr. Drake or to schedule an appointment, please visit BaptistMedicalGroup.org or call 850.469.7975.