Baptist Medical Group Welcomes Sweta Jonnalagadda, M.D., Hematology - Oncology
12/05/2019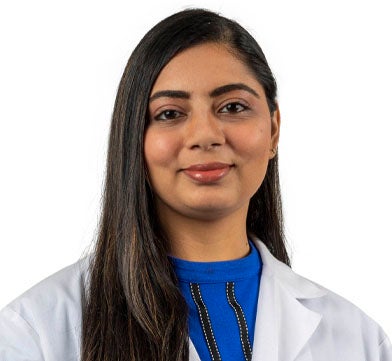 PENSACOLA, Fla. (Dec. 5, 2019) – Baptist Medical Group is pleased to welcome fellowship-trained oncologist Sweta Jonnalagadda, M.D., to its multispecialty physician network. Dr. Jonnalagadda is board certified in internal medicine and offers quality, dedicated care to adult cancer patients.
Dr. Jonnalagadda earned her medical degree at Kasturba Medical College in Manipal, Karnataka, India and completed her residency as chief resident at Saint Joseph Mercy in Ann Arbor, Michigan. She completed a fellowship in hematology-oncology at East Carolina University in Greenville, North Carolina.
As part of Baptist Medical Group – Hematology - Oncology, Dr. Jonnalagadda joins Drs. Nicholas Drake and Sherif Ibrahim at the Baptist Towers, 1717 North E St., Suite 231, in Pensacola.
Those who would like to learn more about Dr. Jonnalagadda or to schedule an appointment should visit BaptistMedicalGroup.org or call 850.469.7975.