General Surgeon Seth A. Vernon, M.D., FACS, RPVI, Joins Baptist Medical Group
5/18/2022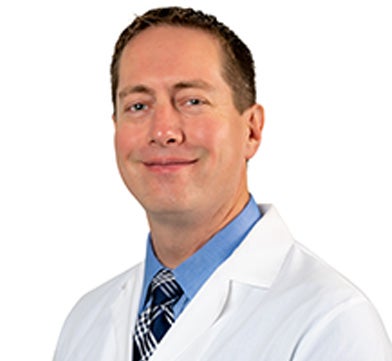 Baptist Medical Group is pleased to welcome general surgeon Seth Vernon, M.D., FACS, RPVI, to its multispecialty physician network. Dr. Vernon is highly trained, board-certified and dedicated to providing exceptional care to his patients. He is currently accepting new patient appointments.
Dr. Vernon earned his Bachelor of Arts degree from Emporia State University in Emporia, Kansas, where he graduated summa cum laude. He earned his medical degree at University of Kansas School of Medicine in Kansas City, Kansas, and completed a general surgery residency at the University of Kansas School of Medicine in Wichita, Kansas. He is a fellow with the American College of Surgeons and is board certified by the American Board of Surgery.
The Baptist Medical Group – General Surgery office is located at 1717 North E St., Suite 205, in Pensacola. To learn more about Dr. Vernon, please visit baptistmedicalgroup.org or call 850.437.8810.