Strive for Stress-Free Holidays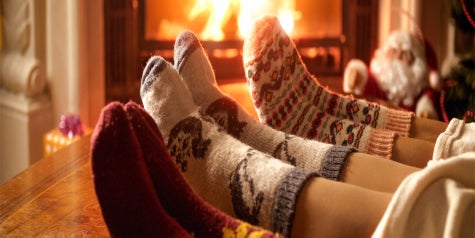 - 12/07/2020
Holidays can be a stressful time for some people. Add a global pandemic and concerns about spreading germs on top of that, and this year can become an overwhelming situation to think about and prepare for the holidays. Baptist Health Care wants to help you think ahead and stress less. The three biggest suggestions we can offer include identifying stressors, planning in advance and practicing self-care.

Identify Stressors
What is the most stressful thing about the holidays for you? Identify that and acknowledge it. Concentrate on making that thing less daunting or if possible, eliminating that stress trigger altogether. Can you simplify your holiday plans? Can you reduce your expectations for this year? Cut back where you can. There is no perfect holiday or gathering, so acknowledge that adjustments need to be made, especially this year with social distancing and reducing the spread of COVID-19. Find joy in the simpler, smaller gatherings. Find creative, opportunities to include family and loved ones into your holiday by video chatting, playing an online game together or making a phone call to share stories and moments of gratitude.

Plan Smarter
Before going headfirst into the holidays, be smart about preparation. Review your finances and set a realistic budget. Stick to that budget to avoid financial stress. Create a schedule to get things done, whether that is shopping for food, cooking ahead of time, gift buying and wrapping, sending out holiday cards and other holiday traditions. Delegate duties as you can. One person should not have to do everything. Assign jobs to everyone who is participating in your holiday plans. Even small kids can do small tasks that add up to big help. Do a little bit each day or week so you are not doing everything the night before your big event.
Practice Self-Care
Self-care is important year-round but even more vital during the holidays. Slow down and listen to your body when it needs a rest. Take mental breaks when you need them to recharge and rejuvenate. Do not give up your regular daily routines that you enjoy – going for walks, drinking tea or coffee and doing those things that set your day up for success. Listen to peaceful music or read something uplifting when you feel yourself beginning to stress. Stop and look around at the beauty and magic happening around you during the holidays. Pausing for a few minutes and focusing on your breath can go a long way for mental wellness.
Baptist Health Care hopes these tips will offer you a more enjoyable, less stressful holiday season. Enjoy yourself!
Categories:
---
Related Articles: