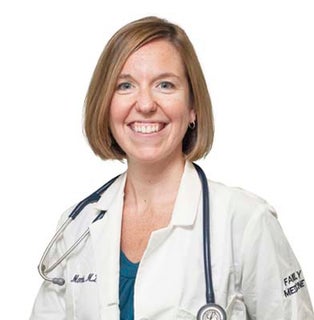 ---
RATINGS & REVIEWS
The provider star rating is calculated using patient reponses to the five care provider questions in our patient satisfaction survey. Below you can see the provider's star rating and the number of his or her patients who have provided feedback.
4.8
Provider discussed treatment options
---
4.8
Provider showed concern
---
4.8
Provider explained things clearly
---
4.8
Provider included you in decisions
---
4.8
Likelihood of recommending this provider
---
---
Comments
3/31/2022
Dr. Hunt answered all my questions and addressed the concerns I had with the medications and breastfeeding.
---
3/25/2022
Good
---
3/25/2022
Dr Hunt is the best and I have recommended her in the past and continue to do so when anyone asks.
---
3/24/2022
Care provided by Doctor
---
3/13/2022
VERY GOOD
---
3/12/2022
Dr. Abby Hunt is an extremely professional knowledgeable and helpful physician. She is also a true ambassador for the hospital
---
3/11/2022
Felt like was rushed through. Everyone is fast paced. No room for personal or genuine concern. In a hurry
---
3/08/2022
Dr. Hunt is very professional and caring.
---
3/05/2022
This was my annual wellness check. Dr. Hunt explained my lab results and went over my entire list of questions.
---
3/04/2022
Dr Hunt is excellent
---
3/04/2022
Dr Hunt is awesome. She is very thorough and listens to you. Best Dr. I have ever had.
---
3/04/2022
Love Dr.Hunt.
---
3/04/2022
I would recommend this office to my family and friends
---
3/03/2022
Great
---
2/27/2022
I already have a dear friend going to Dr. Abby Hunt and she loves her too!
---
2/26/2022
Great
---
2/18/2022
I usually like Dr Hunt but not today. She didn't take time and cut me off. She was short with me and seemed annoyed.
---
2/18/2022
Dr Hunt is a wonderful caring Physician
---
2/05/2022
I couldn't ask for a better doctor than Dr. Hunt!
---
2/04/2022
Dr. Hunt the best
---
Biography
Board-certified family medicine physician, Dr. Abby Hunt has served the Pace community since 2008. She is known for the individual attention and care she gives each and every patient. Dr. Hunt offers a traditional family medicine practice and cares for patients both young and young at heart. Dr. Hunt is currently welcoming new patients.
Medical Education
State University of New York Upstate Medical University, Syracuse, NY
Magna cum laude
Residency
Family Medicine, Thomas Jefferson University Hospital, Philadelphia, PA
Board Certifications
American Board of Family Medicine
Society Memberships
ACLS, PALS, ALSO Certified
American Board of Family Medicine
Member, American Academy of Family Physicians
Publications
Weinstein L, Morris A, Umland E. "Menstruation-related Disorders
Pharmacotherapy Essentials," McGraw-Hill Co., Pending Publication 2008
"Evidence Based Medicine: Sensitivity and Specificity"
Family Medicine Resident Conference Series, April 2006
"Group Visits for Diabetic Patients"
Continuous Quality Improvement research project evaluation group visit
structure and effect on patient outcomes and satisfaction, May 2006