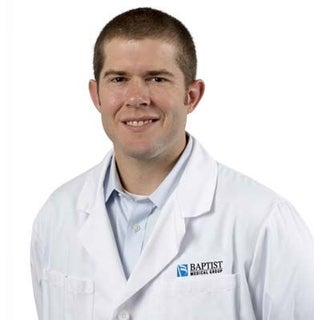 ---
Biography
Brian Lang, MPH, PA-C, is a dedicated and compassionate physician assistant who offers quality surgical care services to patients at Baptist Medical Group - General Surgery.
Medical Education
Eastern Virginia Medical School
Norfolk, VA
Certifications
National Commission on Certification of Physician Assistants
Advanced Cardiac Life Support
Basic Life Support
Clinical Interest
Orthopaedics
Splinting
Wound closure
Meet your Provider:
What led you to become a physician assistant and choose your focus of medicine?
The patients, I felt I could do my best work helping others.
What about your line of work do you find most rewarding and why?
It is rewarding to see patients recover; the reward is helping them feel better.
What is something about you that only your patients would know?
I can relate to them on a personal and medical level. They are not just a number. I want to help them the best that I can.
How would a patient describe you?
Honest, upfront and engaging
What's your proudest moment as a physician assistant?
My proudest moment was when I passed my certification so I could start taking care of patients.
In your opinion, what's the most important factor in a doctor-patient relationship?
Trust and transparency.
What can a patient expect when they have you as a provider?
Knowledge and compassion. I want them to know I will take time to answer all of their questions.
What do you find most encouraging about the work you do?
Quality patient outcomes.
What are your top priorities with every patient you see?
My top priority is answering all questions and coming to a mutual decision that is best for the patient.
Describe one of the top ways you ensure each patient receives the quality, personal health care he/she deserves.
Transparency, it's their health so they deserve to know everything. I welcome questions.
Do you have any specific medical interests?
Public health, orthopaedics and infectious diseases