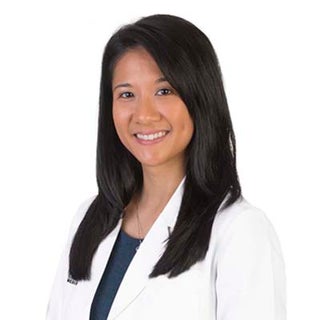 ---
Biography
Catherine Almazan, M.D., is a caring family medicine physician who provides quality care for the entire family from infants, kids, and teens to adults. Her practice is conveniently located in our Westside Pensacola office, and she is currently welcoming new patients.
Medical Degree
Florida State University College of Medicine
Tallahassee, FL
Residency
Halifax Family Medicine
Daytona Beach, FL
Clinical Interest
Women's health
Pediatrics
License and Certifications
American Board of Family Medicine
Florida State Medical License
Advanced Cardiovascular Life Support
Pediatric Advanced Life Support
Neonatal Resuscitation Program

Memberships
American Academy of Family Physicians
Florida Academy of Family Physicians
Meet your Doctor
What led you to become a doctor or choose your focus of medicine?
I became a doctor because I wanted to treat everyone – no matter their age or gender – from the beginning to the end of their life.
What about your line of work do you find most rewarding and why?
I am able to make a difference in this world by helping patients.
In your opinion, what is the most important factor in a doctor-patient relationship?
Trust and partnership.
What do you find most encouraging about the work you do?
The ability to make an impact on every patient's life whether it is physical, mental or emotional is the most encouraging part of my job.
Describe one of the top ways you ensure each patient receives the quality, personal health care he/she deserves.
I like to educate my patients about their health and give them advice so we can determine the best plan of care.
Do you have any specific medical interest?
Women's health
Pediatrics