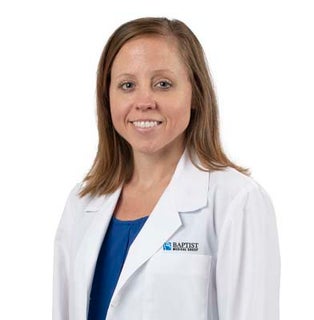 ---
RATINGS & REVIEWS
The provider star rating is calculated using patient reponses to the five care provider questions in our patient satisfaction survey. Below you can see the provider's star rating and the number of his or her patients who have provided feedback.
4.9
Provider discussed treatment options
---
4.9
Provider showed concern
---
4.9
Provider explained things clearly
---
4.9
Provider included you in decisions
---
4.9
Likelihood of recommending this provider
---
---
Comments
3/30/2022
Very concerned, attentive, and professional
---
3/20/2022
I always praise Christina Sanchez she is a very good Dr
---
3/17/2022
Christie Sanchez is a joy. She is very personable and somehow manages to keep her schedule without my ever feeling like I've been brushed off.
---
3/03/2022
Good, I have recommended others.
---
2/26/2022
Provider Always washes her hands when she comes in the door. Staff wear masks and wipe down equipment between patients. Check out is quick and easy.
---
2/23/2022
Very good
---
2/16/2022
Christie was recommended to me and I'm so glad! She was awesome! My daughter decided to see her also.
---
2/14/2022
Very pleased
---
2/14/2022
Great
---
2/11/2022
Very good times
---
Biography
Baptist Medical Group is pleased to welcome Christie Sanchez, a family nurse practitioner who specializes in providing quality health care to individuals and families. She offers care to patients starting at 2 years of age at Baptist Medical Group Family Medicine – Pace and welcomes new patients.
Medical Education
Master of Science in Nursing
Chamberlain University
Downers Grove, IL
Certifications
Family Nurse Practitioner
American Academy of Nurse Practitioners
Additional Information
To learn more about Christie Sanchez, ARNP, and her services, please visit her practice page at BaptistMedicalGroup.org.
Meet your Provider
What led you to become a provider or choose your focus of medicine?
I always loved and had an interest in medicine. During high school, I was hospitalized, and during that hospitalization, I realized what a difference nurses make in peoples' lives and how rewarding it is to help others. I then decided to get my nursing degree after high school. After being a nurse for eight years, I decided to continue my nursing education and become a family nurse practitioner.
What about your line of work do you find most rewarding and why?
The most rewarding aspect of this career is to be able to help other people by providing care in time of illness. I also find preventative care rewarding because it allows me to help ensure a better quality of life for my patients.
What is something about you that only your patients would know?
I wouldn't say there is anything about me that only my patients would know. I would say that anyone who knows me knows that I am very passionate about being a health care provider and ensuring that my patients feel welcome, comfortable, and receive health care that will provide them with a better quality of life.
How would a patient describe you?
Patients would describe me as an advocate, compassionate, thoughtful, supportive and competent.
What's your proudest moment as a provider?
There are several proud moments I have encountered as a health care provider. Each interaction with a patient has the potential to make a difference in their lives which is always a proud moment.
In your opinion, what's the most important factor in a provider-patient relationship?
There are so many factors that are important in a doctor-patient relationship. My top factor is trust which for me, is established by honesty, along with confidentially, safety and open communication.
What can a patient expect when they have you as a provider?
My patients can expect what I want from a health care provider; that is to have a friendly and comfortable environment where their individual health care needs are adequately addressed. Additionally, they can expect someone who will be their advocate, listen to them and provide compassionate, quality care.
What do you find most encouraging about the work you do?
The most encouraging thing about my work is making a difference in someone's life and being able to provide them with a better quality of life while establishing a strong doctor-patient relationship.
What are your top priorities with every patient you see?
To give compassionate and quality care specific to each patient as if they were my own family is my top priority. It is also important for me to establish a trusting and open relationship with every patient by listening and providing care and education specific to that individual.
Describe one of the top ways you ensure each patient receives the quality, personal health care he/she deserves.
To me, quality health care starts with compassionate, active listening, thorough assessments, and care that focuses on the patient as an individual. These are important qualities to help build a strong trusting doctor-patient relationship that ensures each patient is receiving the quality and personal health care for their individual needs.
Is there anything more or extra you would like prospective patients to know about you?
I am comfortable and enjoy caring for patients of all ages, from newborns to the geriatric population.
Do you have any specific medical interests?
I find all areas of medicine to be interesting, as there are always advancements in medicine. My goal is to stay up-to-date on these changes to ensure my patients receive quality, personal health care.