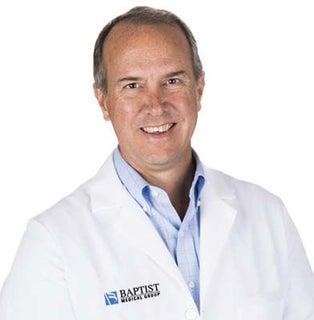 ---
RATINGS & REVIEWS
The provider star rating is calculated using patient reponses to the five care provider questions in our patient satisfaction survey. Below you can see the provider's star rating and the number of his or her patients who have provided feedback.
4.7
Provider discussed treatment options
---
4.8
Provider showed concern
---
4.7
Provider explained things clearly
---
4.7
Provider included you in decisions
---
4.6
Likelihood of recommending this provider
---
---
Comments
12/30/2022
Dr Dozer listened and allowed us to ask questions. He has called us himself twice on a weekend to let us test results. His np [...] is also wonderful and communicates quickly on the portal messages. Great patient care.
---
12/25/2022
Dr Dozer was exceptional, and a gifted physician.
---
9/09/2022
Dr Dozer explained the details to me since I had no idea what to expect the next step would be. All this was like a foreign language to me.
---
9/02/2022
Can't say enough great things about Dr Dozer & this staff. Thank you!
---
8/22/2022
Good
---
8/17/2022
Dr Dozier answered all my questions thoroughly.
---
8/12/2022
Excellent! Dr Dozer is very kind, thorough, and informative!
---
8/12/2022
Doctor Dozier was well informed of previous history which tells me he read through the notes before he saw me which most doctors these days do not
---
8/03/2022
My husband and I were very impressed meeting Dr. Dozer. He knew my health record very well.
---
7/30/2022
Very pleased with Dr Dozer
---
7/29/2022
Dr was great, [...]
---
7/08/2022
Highly recommend Dr Dozier. He's great.
---
7/08/2022
Good
---
7/01/2022
Dr. Dozer is courteous, friendly, knowledgeable, and professional. He always shows concern for my care, and offers easy to understand advice. We will highly recommend him to others.
---
6/24/2022
Good
---
6/07/2022
Listen to my concerns and very helpful about my diagnosis and follow up care
---
6/02/2022
Dr Dozer is a very personable and a good listener
---
4/29/2022
Dr was very willing to answer my questions and help me make the best decision for me.
---
4/24/2022
Good
---
4/24/2022
Just fine
---
Biography
Dr. David Dozer is a board-certified, fellowship-trained gastroenterologist who offers quality, convenient treatments and can diagnose a wide variety of gastroenterological conditions. He welcomes new patients.
Medical Degree
University of Wisconsin, Madison Medical School
Madison, WI
Internship
University of Kentucky
Lexington, KY
Residency
University of Kentucky
Lexington, KY
Fellowship
University of Chicago
Chicago, IL
Board Certification
American Board of Internal Medicine - Gastroenterology
Training
Advanced Endoscopic Retrograde Cholangiopancreatography (ERCP)
Memberships
American College of Gastroenterology
American College of Gastrointestinal Endoscopy
American Gastroenterology Association