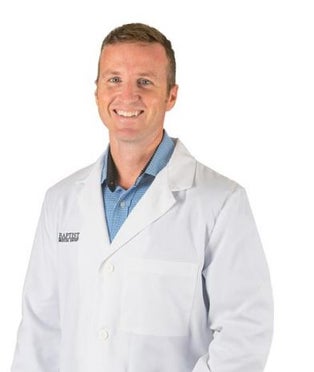 ---
RATINGS & REVIEWS
The provider star rating is calculated using patient reponses to the five care provider questions in our patient satisfaction survey. Below you can see the provider's star rating and the number of his or her patients who have provided feedback.
4.7
Provider discussed treatment options
---
4.7
Provider showed concern
---
4.7
Provider explained things clearly
---
4.7
Provider included you in decisions
---
4.7
Likelihood of recommending this provider
---
---
Comments
1/22/2023
Eric is great!
---
10/28/2022
Once again, excellent care
---
10/15/2022
Had a training nurse practitioner who was very thorough and very pleasant .
---
10/06/2022
Eric was great! He was sympathetic and explained what was going on with my back. He laid out a treatment plan and it is working.
---
9/21/2022
[...] Dr Brewer is awesome.
---
8/06/2022
Good
---
7/13/2022
Good
---
6/28/2022
Good
---
6/25/2022
Good
---
6/22/2022
Very understanding and professional.
---
6/02/2022
Professional All The Way !!
---
5/26/2022
This entire office staff are superior. Kind, thoughtful and caring!
---
5/23/2022
I totally recommend Eric Brewer if you have time and don't mind waiting a month for an appt. I needed so see him after the attack so he can tell what's going on.
---
5/12/2022
Always shows care & concern for my health & explains everything needed as well as very professional
---
4/26/2022
Very good
---
4/20/2022
Great
---
4/19/2022
Eric is always very helpful
---
4/18/2022
The experience was good, I would recommend them
---
4/15/2022
All questions were answered. Learn a lot
---
4/14/2022
Dr Brewer and his nurses are amazing, he goes above and beyond. Takes the time to listen which is extremely rare. Recommended this office to several employees
---
Biography
Eric Brewer, APRN, is an experienced nurse practitioner who provides care to patients at Baptist Medical Group Primary Care – Nine Mile. He welcomes new patients.
Medical Education
Master of Science in Nursing
University of South Alabama
Mobile, AL
Certifications
Family Nurse Practitioner
Clinical Specialties
Family Medicine