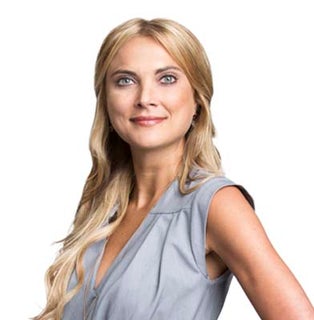 ---
Biography
Dr. Erika Schneider is an expert OB/GYN physician. She's passionate about making a difference in patients' lives and offers attentive gynecologic and obstetric care to women of all ages and risk levels. Dr. Schneider provides convenient office locations in Pensacola, Gulf Breeze and now Navarre. She is currently welcoming new patients.
Medical Education
University of Florida College of Medicine
Internship
University of Florida College of Medicine
Residency
University of Florida College of Medicine
Board Certification
Obstetrics and Gynecology
Medical Memberships
American College of Obstetrics and Gynecology
Meet your Doctor
What led you to become a doctor or choose your focus of medicine?
When I was seven years old I told my mom I wanted to be a ballerina. She said I was too clumsy. I then told her I would be a nun. She reminded me that we weren't Catholic. I sighed and said in that case I'd just have to be a doctor. While it was evident that I would make a lousy ballerina or nun, I knew that I could, that I should, and that I would be a great doctor. In college, I spent time in China and Africa where it became quite clear to me that women's health was to be my pursuit. It is what I am passionate about. It is how I am meant to make a difference.
How would a patient describe you?
Energetic, bubbly, easy to talk to, down to earth, reassuring, decisive.
In your opinion, what's the most important factor in a doctor-patient relationship?
Trust. More specific to obstetrics and gynecology than any other field of medicine, patients come to their doctor with their most personal, intimate questions and concerns at times during the most vulnerable points in their lives. I do not take that responsibility lightly. In fact, the most important thing I do is make women feel valued, understood, and safe.
What is something that only your patients would know about you?
If you bring your baby to your postpartum visit to see me, I am defenseless! To see full-circle a pregnancy, delivery, and then mom-baby is one of my very favorite things about what I do. It always leaves me asking: Do I seriously get paid to do this with my life?
What can your patients expect from you as a doctor?
Honesty, compassion, authenticity, quality of care. I want each of my patients to know that I am completely invested in their well-being. When you are in my office, you should feel like you are the center of my attention and that I woke up that day lucky that you were in it -- because I am!