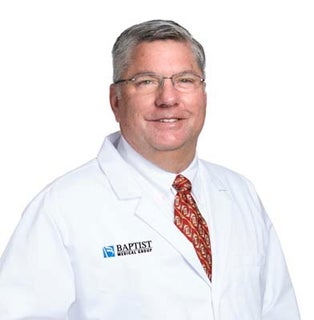 ---
Biography
Dr. George Rees is an experienced, board certified general surgeon who offers comprehensive general and specialized surgical treatments for a full range of conditions with a specific interest in medical care for trauma patients, hernia repairs and gastrointestinal disorders. He currently welcomes new patients.
Medical Degree
Tulane University School of Medicine
New Orleans, LA
Residency
Tulane University School of Medicine
New Orleans, LA
Certification
American Board of Surgery
Clinical Specialties
Breast Cancer
Gallstones
Hernias
Dialysis Access
Gastrointestinal Disorders
Memberships
Pensacola Surgical Society
Tulane Surgical Society
American College of Surgeons

Meet your Doctor
What about your line of work do you find most rewarding?
The most rewarding part of my job is making people well.
In your opinion, what's the most important factor in a doctor-patient relationship?
Trust
What can a patient expect when they have you as a doctor?
I am dedicated to each and every patient that has entrusted me with their care.
What do you find most encouraging about the work that you do?
The ability to fix people.