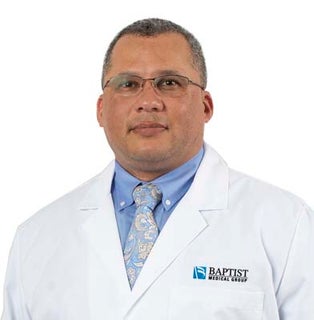 ---
RATINGS & REVIEWS
The provider star rating is calculated using patient reponses to the five care provider questions in our patient satisfaction survey. Below you can see the provider's star rating and the number of his or her patients who have provided feedback.
4.8
Provider discussed treatment options
---
4.9
Provider showed concern
---
4.8
Provider explained things clearly
---
4.8
Provider included you in decisions
---
4.8
Likelihood of recommending this provider
---
---
Comments
3/25/2022
Amazing service and people
---
3/25/2022
Dr LeGall is the best physician I have ever had in my life. He has helped me with so many health problems, and I submit has helped save my life. I will be a patient for life.
---
3/04/2022
Doctor concerned about explaining the working of the student program.
---
2/23/2022
Dr Legalle thoroughly goes over everything and is very kind makes it so much easier. He seems to be a really good trainer and am always willing to have students help.
---
2/23/2022
Dr Legall is very thorough and makes sure you fully understand your options before leaving
---
2/17/2022
Always takes the time to explain options and pro/cons of each
---
Biography
Jean Bernard Le Gall, PA-C, is a highly skilled, board-certified physician assistant and is pleased to provide quality, convenient , same day appointments to patients ages 2 and up. He is dedicated to providing superior patient care as promptly as possible. Le Gall is conveniently located in the heart of downtown Pensacola.
Medical Education
University of Nebraska Omaha
Omaha, NE
Certifications
National Commission on Certification of Physician Assistants
Advanced Trauma Life Support
ACLS, BLS and ABLS
Pain Management
Advanced HAZMAT Medicine
Sexual Assault Forensic Examiner
Dermatology Therapy
Membership
American Academy of Physician Assistants
Clinical Specialties
Family practice
Neonate-geriatrics
FREE parking is located in the Southtowne parking deck. Bring your parking ticket with you to validate.
Meet your provider
What led you to become a doctor or choose your focus of medicine?
As a respiratory therapist, while enlisted in the Army, I discovered a passion for medicine. I knew I had more to offer as a caregiver, so I decided to apply and was accepted into the Army Physician Assistant program. I have found a visceral satisfaction in helping my patients with maintaining their wellness and treating their illnesses.
What about your line of work do you find most rewarding and why?
Developing a rapport with my patients and teammates is the part of my work that I find most satisfying. My focus is making my patients' lives better through outstanding medical care.
What is something about you that only your patients would know?
I am extremely thorough and frequently assist my patients in improving their overall wellness through patient teaching.
How would a patient describe you?
I am frequently described by my patients as "their favorite medical provider ever"! I take a real interest in my patients' health that patients seem to appreciate.
What's your proudest moment as a physician assistant?
My proudest moment as a physician assistant is when my patients return to me for a follow-up appointment and their symptoms have resolved. It gives me great satisfaction in knowing that I have helped those people when they needed it.
In your opinion, what's the most important factor in a doctor-patient relationship?
Trust and rapport are the most important factors in the doctor-patient relationship. Developing those things takes an honest interest from the provider in wanting to assist the patient in improving their condition.
What can a patient expect when they have you as a doctor?
Patients can expect compassion from me as well as the desire to help them get better.
What do you find most encouraging about the work you do?
Most encouraging in my position is the knowledge that I have helped someone during my work.
What are your top priorities with every patient you see?
My top priority when I see a patient is to enable the patient to speak freely with me. Having a good provider-patient relationship will enable the patient to feel safe in describing their symptoms and complaints. My next priority is in correctly diagnosing and treating the patient in the way that will best help the patient.
Describe one of the top ways you ensure each patient receives the quality, personal health care he/she deserves.
I am dedicated to providing quality health care that is personalized to the patient's needs. I do that by using active listening, asking questions when I need something clarified and making sure the patient understands what I am saying when I explain something to them.
Is there anything more or extra you would like prospective patients to know about you?
I'd like prospective patients to know that I am multi-lingual and have the ability to communicate in several languages. I am committed to ensuring my patients are well cared for and have the ability to care for themselves in relation to their health.
Do you have any specific medical interests?
My specific medical interests include experience in pain management and alternate therapies. I am certified in acupuncture and advocate other methods instead of narcotic therapy to manage pain when it is not indicated.