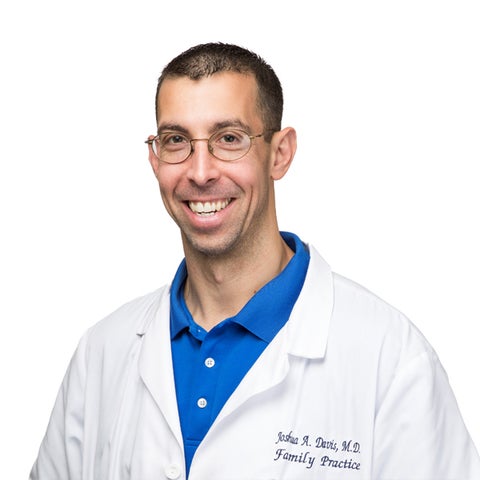 ---
Biography
Dr. Josh Davis is a board-certified family-medicine physician in Pace, Florida. He specializes in providing quality, prompt care to patients of all ages and offers convenient hours to ensure even the busiest people can receive the care they need. Early, late, same day and Saturday appointments are available. Walk-ins and new patients are always welcome.
Dr. Davis also serves as a member of the Baptist Medical Group Hospitalist team, serving patients when admitted to Baptist Hospital.
Medical Education
University of Florida
Internship
Tallahassee Memorial Family Medicine Residency Program
Residency
Tallahassee Memorial Family Medicine Residency Program
Board Certifications
American Board of Family Medicine
Society Memberships
American Medical Association (AMA)
American Academy of Family Physicians
Meet your Doctor
What led you to become a doctor or choose your focus of medicine?
Family medicine allows me to care for each member of a patient's family and interact with everyone on an individual basis
What about your line of work do you find most rewarding and why?
Helping patients improve their quality of life
In your opinion, what's the most important factor in a doctor-patient relationship?
Trust!
What can a patient expect when they have you as a doctor?
My patients can always expect compassion and the highest quality of care
What are your top priorities for every patient you see?
To optimize their medical care which will hopefully allow the patient to live a great life