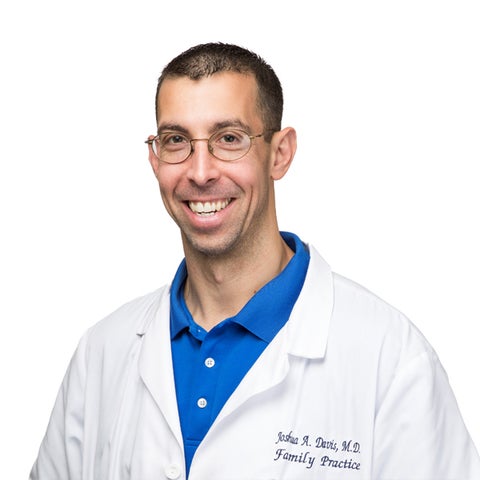 ---
RATINGS & REVIEWS
The provider star rating is calculated using patient reponses to the five care provider questions in our patient satisfaction survey. Below you can see the provider's star rating and the number of his or her patients who have provided feedback.
4.5
Provider discussed treatment options
---
4.6
Provider showed concern
---
4.5
Provider explained things clearly
---
4.5
Provider included you in decisions
---
4.4
Likelihood of recommending this provider
---
---
Comments
3/29/2022
Dr Davis is a servant of God an any that have him as a Dr are blessed by God.
---
3/24/2022
Dr Davis was very thorough and even made sure I didn't have any other issues that I needed to discuss before my appointment ended.
---
3/22/2022
Good
---
3/21/2022
Dr. Davis listens and give great feedback!
---
3/19/2022
Dr. Davis, as always, provides to me the best care available.
---
3/14/2022
I really like Dr. Davis and his no nonsense bedside manner. But, sometimes I feel like if I don't ask enough or the right questions I don't get adequate conversation and information. Sometimes I feel like he is trying to move me out quickly. Maybe because he is usually running so far behind. I find that aggravating after being on time for my appointment, then waiting an hour to get to the exam room.
---
3/10/2022
My appointment was mostly spent with the 3rd year medical student. By the time Dr. Davis came in it was in and out. I felt rushed.
---
3/10/2022
Dr Davis is awesome!
---
3/06/2022
Dr. Davis was very thorough and professional.
---
3/05/2022
Kindness has been shown on each visit
---
3/05/2022
The doctor was good but seemed very rushed and in a hurry when I was trying to tell him all my symptoms.
---
2/25/2022
Good experience
---
2/17/2022
Great experience
---
2/15/2022
Dr. Davis was exceptional and felt it would be best for me to go to the ER so further test could be done immediately. He called them ahead to let them know I was coming.
---
2/14/2022
Dr. Davis covers the bases, however, he seems rushed to complete the visit. [...] Dr. Davis always answers any questions/concerns I may have. He is personable and treats me with respect.
---
2/12/2022
Good experience
---
2/11/2022
Always outstanding
---
2/10/2022
Dr. Davis is one of the best physicians at Baptist
---
2/08/2022
Doctor Davis is incredible about partnering with me in my health and treating me as a partner.
---
2/08/2022
Very thorough, helpful, kind, patient and understanding.
---
Biography
Dr. Josh Davis is a board-certified family-medicine physician in Pace, Florida. He specializes in providing quality, prompt care to patients of all ages and offers convenient hours to ensure even the busiest people can receive the care they need. Early, late, same day and Saturday appointments are available. Walk-ins and new patients are always welcome.
Dr. Davis also serves as a member of the Baptist Medical Group Hospitalist team, serving patients when admitted to Baptist Hospital.
Medical Education
University of Florida
Internship
Tallahassee Memorial Family Medicine Residency Program
Residency
Tallahassee Memorial Family Medicine Residency Program
Board Certifications
American Board of Family Medicine
Society Memberships
American Medical Association (AMA)
American Academy of Family Physicians
Meet your Doctor
What led you to become a doctor or choose your focus of medicine?
Family medicine allows me to care for each member of a patient's family and interact with everyone on an individual basis
What about your line of work do you find most rewarding and why?
Helping patients improve their quality of life
In your opinion, what's the most important factor in a doctor-patient relationship?
Trust!
What can a patient expect when they have you as a doctor?
My patients can always expect compassion and the highest quality of care
What are your top priorities for every patient you see?
To optimize their medical care which will hopefully allow the patient to live a great life