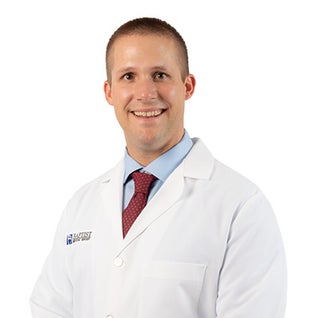 ---
Biography
Kenan Prentice is a certified physician assistant who offers quality neurosurgical care to patients on the Gulf Coast. He welcomes new patients at his office located in Pensacola.
Medical Degree
Masters, University of Tennessee Health Science Center
Memphis, TN
Mississippi State University
Mississippi State, MS
Certification
Board Certified, American Academy of Physician Assistants
Memberships
Congress of Neurological Surgery
American Association of Neurological Surgery
Southern Neurosurgical Society
What led you to become a provider or choose your focus of medicine?
I have always taken an interest in technology, education, and serving others. As a physician assistant, I am able to continuously practice and implement my interests to better myself and my care for patients.
What about your line of work do you find most rewarding and why?
It is rewarding to be able to not only care for patients, but to help them fully understand their diagnosis, and to help them get back to a normal life.
What is something about you that only your patients would know?
My priority is always the patient and providing the patient with a high standard of patient care.
How would a patient describe you?
Thorough, Trustworthy, Professional
What's your proudest moment as a provider?
Being a part of a team that helps get patients back to a normal life.
In your opinion, what's the most important factor in a doctor-patient relationship?
Communication and trust. These two characteristics are vital to patient care. Communication allows the patient to understand their diagnosis and treatment plan. When you establish this communication, patients begin to trust the provider for their care.
What can a patient expect when they have you as a doctor?
Patients can expect to be treated with the same respect and empathy as if they were my own family.
What do you find most encouraging about the work you do?
To be able to serve patients as a part of a team in order to provide the best diagnosis and treatment outcomes.
What are your top priorities with every patient you see?
I want every patient to understand his or her diagnosis and plan of care through an open line of communication.
Describe one of the top ways you ensure each patient receives the quality, personal health care he/she deserves.
Taking time to sit with the patient to provide education on their diagnosis and treatment. I also work collaboratively with the neurosurgery team and other collogues to provide the best patient care possible;