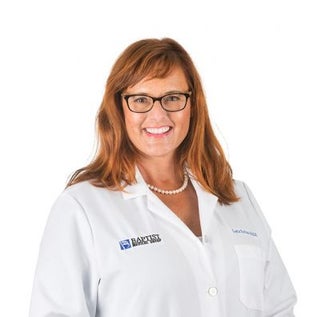 ---
RATINGS & REVIEWS
The provider star rating is calculated using patient reponses to the five care provider questions in our patient satisfaction survey. Below you can see the provider's star rating and the number of his or her patients who have provided feedback.
4.7
Provider discussed treatment options
---
4.7
Provider showed concern
---
4.7
Provider explained things clearly
---
4.7
Provider included you in decisions
---
4.7
Likelihood of recommending this provider
---
---
Comments
11/27/2022
I would say Lorie is my favorite provider at this office because she can relate and is very caring and actually wants to help. [...]
---
11/15/2022
Lorie is awesome! She listens and is very thorough. She explains things in layman's terms.
---
9/09/2022
It was a great visit !
---
8/21/2022
Answered my questions and made me a part of decision making process
---
8/21/2022
Always a good experience.
---
8/17/2022
Lorie Freitas has always been my ray of sunshine when I visit the the DR. She helps to relieve my anxiety and I trust her tremendously to lead me in the right direction. I always walk away with a smile.
---
8/03/2022
Very good
---
6/06/2022
What I liked was that Dr Freitas didn't just throw medication at the issues. She was more concerned about doing things right than doing things fast.
---
5/26/2022
Lorri listened, and was very reassuring as we discussed my issue
---
5/07/2022
Dr [...] and Lorie Freitas are excellent!
---
4/15/2022
Again I only have good things to say about everyone in this office including the office staff it's a very thorough efficient doctor's office I recommend them to everybody
---
4/13/2022
This was an excellent experience for me. I was very happy.
---
3/27/2022
Lorie was her usual excellent self! Listens, offers realistic suggestions.
---
3/26/2022
Lorie Freitas is caring, honest and is such an excellent listener that I look forward to my visits. The first ever I do not have white coat syndrome.
---
2/22/2022
They're just great doctors
---
2/22/2022
Great service
---
2/11/2022
Very good visit
---
2/03/2022
Lori Freitas deserves a 10 on all accounts. She always goes above and beyond my expectations. She is amazing and I appreciate her very much..
---
Biography
Lorie Freitas, APRN, is an experienced nurse practitioner who provides care to patients at Baptist Medical Group Primary Care – Nine Mile. She welcomes new patients.
Medical Education
ARNP
Certifications
ANCC
Clinical Specialties
Family Medicine
Meet your Doctor
What led you to choose your focus of medicine?
I enjoy the variety involved in family medicine.
What about your line of work do you find most rewarding and why?
Prevention. I like identifying problems early and fixing before permanent disability.
What is something about you that only your patients would know?
I have cold hands.
How would a patient describe you?
"Just like your husband."
What's your proudest moment as a health care provider?
Making dx that has been previously overlooked.
In your opinion, what's the most important factor in a provider-patient relationship?
Mutual respect.
What can a patient expect when they have you as a provider?
Genuineness and some smarts.
What are your top priorities with every patient you see?
To provide them with what they need.
Describe one of the top ways you ensure each patient receives the quality, personal health care he/she deserves.
I listen hard.
Do you have any specific medical interests?
Hypertension and family issues.