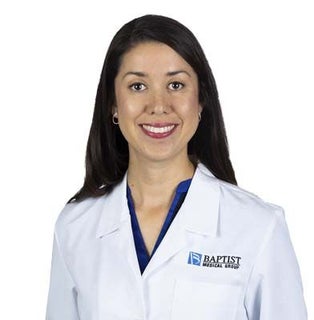 ---
RATINGS & REVIEWS
The provider star rating is calculated using patient reponses to the five care provider questions in our patient satisfaction survey. Below you can see the provider's star rating and the number of his or her patients who have provided feedback.
4.8
Provider discussed treatment options
---
4.8
Provider showed concern
---
4.8
Provider explained things clearly
---
4.9
Provider included you in decisions
---
4.8
Likelihood of recommending this provider
---
---
Comments
10/31/2022
Good
---
10/28/2022
Excellent Doctor
---
10/20/2022
She was thorough, asked clarifying questions, put me at ease. She laid out a detailed plan with next steps.
---
10/19/2022
I liked Dr. Green very much she was so nice and understanding. I felt Very good when I left. I knew I was under good care!
---
8/30/2022
Love Dr Green
---
8/28/2022
First time I had meet Dr. Green. She was delightful. Very attentive and kind.
---
8/24/2022
Dr Green is absolutely perfect in all her ways of treating me as a patient. So much concern and care went into every phase of my visit. I felt like she was completely interested in every phase of my life and health.
---
8/21/2022
This was a first appointment, 'get acquainted' interaction. Specific problems or conditions were not the focus of Dr. Green's attention.
---
8/16/2022
Dr. Green takes excellent care with me. She is patient and has a wonderful bedside manner.
---
8/16/2022
Dr. Green is very good at listening and following up on our agreed upon treatments.
---
8/13/2022
This was my fist visit with Dr Green. She was very thorough and caring. Set me up with lab work and mammogram (easy scheduling)
---
7/31/2022
Loved Dr Green
---
7/28/2022
Dr. Green is a very pleasant and concerned doctor.
---
7/16/2022
Dr. Green is a skilled practitioner. She has guided me through some tough times with my health. Her knowledge is exceptional and I am blessed to have her as my PCM.
---
7/06/2022
They listen to me and was concerned about me
---
6/29/2022
I love Dr. Green.
---
6/28/2022
Good
---
6/23/2022
Love Dr Green
---
6/16/2022
Love dr green
---
6/06/2022
Dr. Green listened to my questions/concerns and also requested a copy of a recent MRI from my Neurologist to review. I feel that Dr. Green really cares about my over-all health.
---
Biography
Martha M. Green M.D., is a highly skilled Family Medicine physician who provides quality and convenient health care to patients in Pensacola. She takes the time to get to know her patients and works with them individually to develop a care plan that best meets their condition and needs. Dr. Green is currently accepting patients.
Medical Degree
University of Medicine and Dentistry of New Jersey Medical School
Newark, NJ
Residency
University of Louisville – Glasgow Family Medicine Residency
Glasgow, KY
Certifications
American Board of Family Medicine
Memberships
American Academy of Family Physicians
Kentucky Academy of Family Physicians

Meet your Doctor
What led you to become a doctor or choose your focus of medicine? Medicine has always been an interest because it provides the opportunity to help people.
What about your line of work do you find most rewarding and why? The relationship formed with my patients.
How would a patient describe you? An individual who is caring, compassionate, and takes the time to listen.
In your opinion, what's the most important factor in a doctor-patient relationship? Communication and trust.
What do you find most encouraging about the work you do? The opportunity to form lasting relationships that better the lives of others.
What are your top priorities with every patient you see? To work as a team to meet each patient's unique needs.