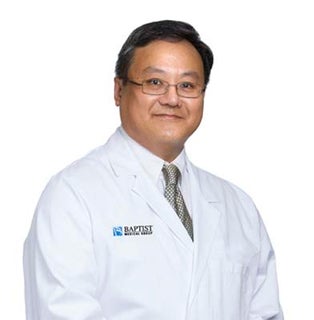 ---
Biography
Dr. Ming Zhang is an experienced, board certified general surgeon who offers comprehensive general and specialized surgical treatments for a full range of conditions. He will work closely with each patient to ensure they receive the proper treatment plan that addresses their specific needs. Dr. Zhang also works as a member of a multi-specialty care team caring for patients at Baptist Wound Care. He currently welcomes new patients.
Medical Education
Duke University School of Medicine
Durham, NC
Residency
West Virginia School of Medicine
Morgantown, WV
Board Certifications
American Board of Surgery
Clinical Specialties
General Surgery
Minimally Invasive Surgery
Additional Information
To learn more about Dr. Zhang and his services, please visit his practice page, Baptist Medical Group – Surgery.
Meet your Doctor
What led you to become a doctor or choose your focus of medicine?
In college I realized medicine, and surgery in particular, fulfills my dream of combining art and science in my career.
What about your line of work do you find most rewarding and why?
Treating and improving people's life quality.
What's your proudest moment as a doctor?
Saving the life of a patient on the verge of dying
In your opinion, what's the most important factor in a doctor-patient relationship?
Trust.
What can a patient expect when they have you as a doctor?
The ability to listen and to empathize with them.
Describe one of the top ways you ensure each patient receives the quality, personal health care he/she deserves.
To work with the patient to devise a treatment plan that will address their specific medical and surgical needs.